'Israel's indiscriminate bombardment of Gaza…', writes Anatol Lieven in The Guardian, which normally welcomes a spot of international aggressive intervention.
Some deaths are more equal than others?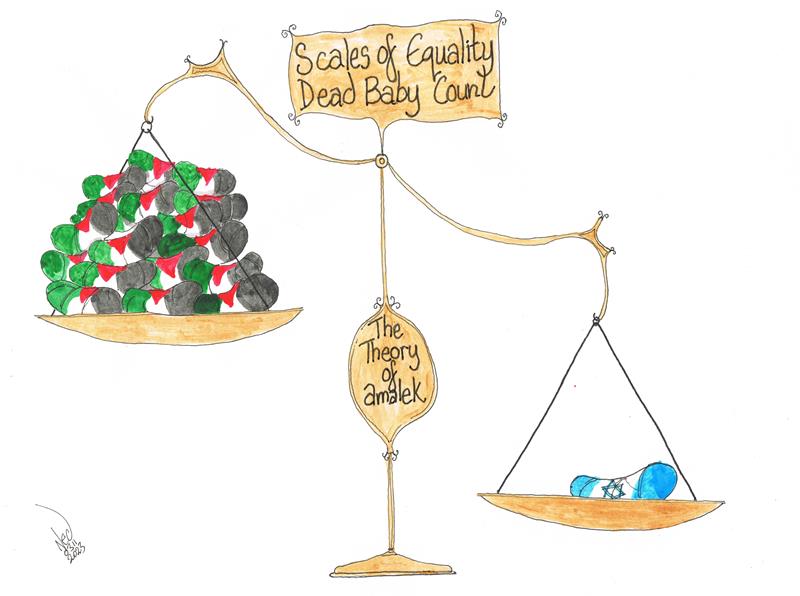 How ironic that Biden and the 'woke' collective West who warn us of the threat of 'white supremacy' are being accused of …
'… the West has one standard for white victims, and a much lower one for everyone else.'
Alexander Mercouris quotes from an article by Anatol Lieven in The Guardian.
https://www.theguardian.com/commentisfree/2023/nov/02/gaza-israel-war-middle-east-united-states-russia-china-iran
About 9 minutes in…
https://youtu.be/i5UlMJkDJRI

Start
'… if Moscow and Beijing are content with a purely diplomatic and public relations victory, they do not need to do anything at all. US virtual silence in the face of Israel's indiscriminate bombardment of Gaza is doing it for them. Yet again, the United States has used its UN security council veto to defend Israel, as the solitary opponent both of all the other UNSC members, and a large majority of the general assembly. As western (and some US) diplomats have remarked (off the record), unfaltering US support for Israel has shredded the Biden administration's strategy of competing with China for influence in the "global south".
Since the Russian invasion of Ukraine and the western reaction to it, the charge has been made across most of the non-western world (including by US partners like India) that the west has one standard for white victims, and a much lower one for everyone else. The Biden administration (and many European governments) have now in effect confirmed this.
Witness (in a widely circulated clip) the US national security council spokesperson John Kirby choking back crocodile tears over Russian bombardment of civilians in Ukraine, then justifying Israeli "collateral damage" in Gaza – although according to UN figures, Israel has already killed almost as many Palestinian civilians in two weeks as Russia has killed Ukrainian civilians in 20 months. Equally striking has been the refusal of the Biden administration to do anything to help the 500-600 Palestinian American US citizens trapped in Gaza. If anyone wants evidence to argue that in the eyes of Washington some US citizens are more equal than others, they need look no further than this.'
Finish
I note at the side of Anatol Lieven's article at The Guardian online, there is a reference and quote to another opinion piece:
'Gaza needs a humanitarian pause. Then we need a vision of where we go from here.'
Bernie Sanders.
Bernie sanders is a grotesque war mongering old Marxist Zionist who has supported just about every war the US Lobby has entered into. He's the kind of official arsehole always given platform by the likes of BBC Radio 4.
Alexander says at 12 minutes, 'Israel's relations with Türkiye have, apparently, entirely collapsed.'
President Erdoğan has a record of using religious reference for political gain and siding with the Palestinian cause could be seen as siding with fellow Muslims in a cynical political ploy. However, his recent rallies in Türkiye have attracted enormous crowds and Türkiye is a highly significant military power; the second largest in NATO.
Israeli Diplomatic ties with Bolivia, Chile, Columbia and Bahrain have also been disconnected.
Meanwhile Nutty Netanyahu has gone completely over the top esoteric biblical nuts:
"You must remember what Amalek has done to you', says our Holy Bible. 1 Samuel 15:3, 'Now go and smite Amalek, and utterly destroy all that they have, and spare them not; but slay both man and woman, infant and suckling, ox and sheep, camel and ass…"
https://www.livemint.com/news/world/pm-netanyahu-invokes-amalek-theory-to-justify-gaza-killings-what-is-this-hebrew-bible-nation-11698555324918.html
I sense Israel have over played their hand. I'm following Vanessa Beeley's Telegram channel and the imagery is beyond appalling. Israel are committing murder on steroids. The Palestinians, Muslims, who ever is involved and affected, are never going to forget.
https://t.me/VanessaBeeley
Ned Substack:
https://nedpamphilon.substack.com/p/scales-of-inequality
Previous TAP:
https://tapnewswire.com/2023/11/dresden-then-palestine-now/