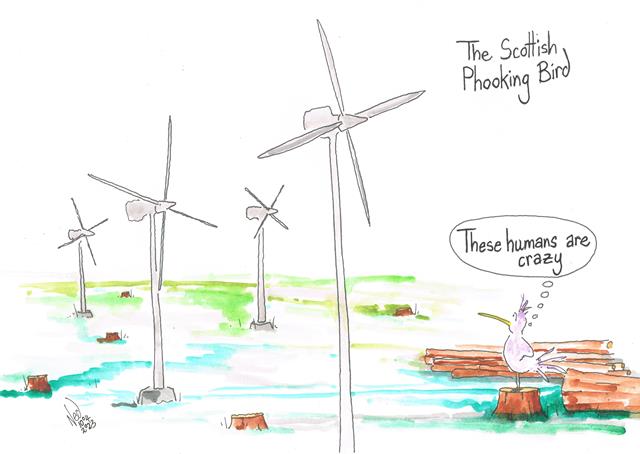 …. involves cutting down trees:
https://climate.news/2022-08-15-scotland-cuts-down-14million-trees-wind-farms.html
IRONY: COP26 attendees, including Scotland, swore to end deforestation by 2030
Hilariously, Scotland and all other attendees at the recent COP26 gathering agreed to stop all deforestation efforts by the year 2030. Scotland apparently took this to mean that for the next seven some-odd years, clearcutting entire forests is an acceptable way to "cool" the planet.
"Renewable energy and forests are key to Scotland's contribution to mitigating climate change and FLS is successfully managing both elements," claims Forestry and Land Scotland about the issue.
"The figure for trees felled for windfarm development on Scotland's forests and land, as managed by FLS, over the past 20 years is 13.9 million. However, it should be noted that these trees – being a commercial crop – will have eventually have been felled and passed into the timber supply chain in any case."
Previous:
https://tapnewswire.com/2023/04/andrew-bridgen-with-the-new-era/