Andrew's been doing the rounds and there's perhaps little new here within The New Era conversation; he's vaxxed, managing subsequent adverse reactions, but he's seen the error of his ways and stepped up to the plate. He's courageous, clear and concise. The detail I found interesting was the reference here to Bill Gates.
Approx. 43 mins into this link…
https://www.thenewera.uk/p/exclusive-andrew-bridgen-mp-in-conversation
UK election c.2010. Gordon Brown out of No: 10. Cameron & Clegg in. Conservatives met in Committee Room 14. Emergency meeting of 1922 Committee to welcome David Cameron as the new PM. He entered the meeting with Bill Gates. Why is Gates so closely involved with our elected parliamentary officials? Perhaps a rhetorical question, but we must remove him from the influence he's obviously peddling.
This is a previous conversation, Lotus Eaters with Andrew Bridgen. It covers similar material, but a very pleasant listen if you have the time:
https://odysee.com/@lotuseaters_com:1/the-podcast-of-the-lotus-eaters-623-03-04-23:1
This image 'Gates School' was removed by the online shop Red Bubble https://www.redbubble.com/people/nedsshop/shop?asc=u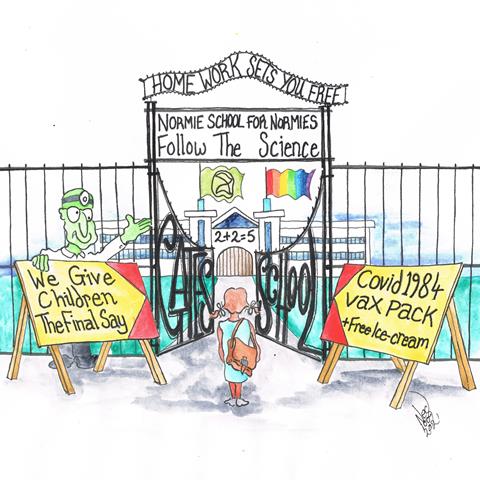 Previous:
https://tapnewswire.com/2023/04/marianna-spring-troll