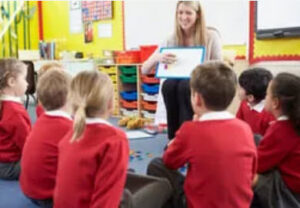 From a friend in the West Midlands
I am writing to let you know that next week during their assemblies, all pupils will be learning about our emergency lockdown procedure. Just as with our fire evacuation rehearsals, it is important that we all practice what to do should a lockdown be necessary.
There are many reasons a lockdown could be activated including:
A reported incident or civil disturbance in the local community;
An intruder on the school site;
A warning being received regarding a nearby air pollution risk (smoke plume, gas cloud, etc.);
A major fire in the vicinity of the school;
A dangerous animal (e.g. large dog) roaming loose near/on the school grounds.
Understandably, pupils may be worried about this new procedure, and the assemblies will be presented in a calm and reassuring manner with pupils given plenty of opportunities to ask questions or raise any concerns they may have. I am sure that many pupils took part in similar drill during their time at primary school, so hopefully our procedure won't differ too much to what they have previously experienced.
Once all year groups have had their assemblies, we will hold a drill on Friday 20 October 2023, when the alarm will be sounded and staff will guide pupils to take shelter. All pupils and staff will be aware that a drill is taking pace. Once the school has been checked to ensure all pupils and staff are in the correct positions, the al clear will be given and the day will continue as usual.
You may feel it would be beneficial to talk to your child over the weekend about the forthcoming assemblies and drill. If we as a school can be of any further assistance, please do not hesitate to get in touch.