Inspired by a conversation between UKC News' Brian Gerrish and ex-BBC Jemma Cooper.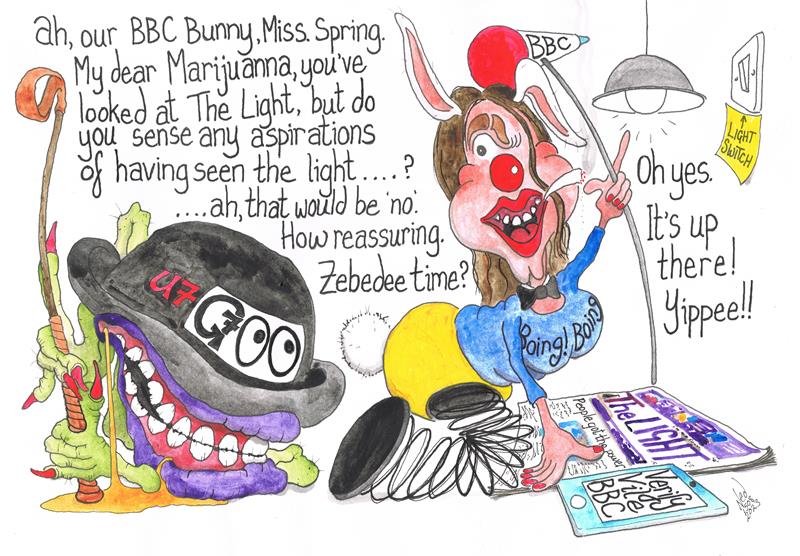 Brian is a 21 year career Royal Navy officer who's retirement was interrupted by the tale of a kidnapped child. This led him down unexpected rabbit holes to produce an A4 leaflet under the title of the UK Column. He met the internet technology capable Mike Robinson and together they established a hard copy newspaper which evolved into an online video platform. Jemma is ex-BBC, now with the World Council For Health, who had the audacity to join an 'anti-vaxxer march'…
https://www.dailymail.co.uk/news/article-9474129/BBC-weather-presenter-leaves-job-attending-anti-vaxxer-march-drink-driving-conviction.html
I too joined anti-lockdown walks in London, so declare my potential 'far-right' accreditation. I have been watching the UKC News since their outset. An illustration from the days when OFCOM were hounding the UKC and Brian and Mike were forced to broadcast their 'television-like' production from a car in 2018…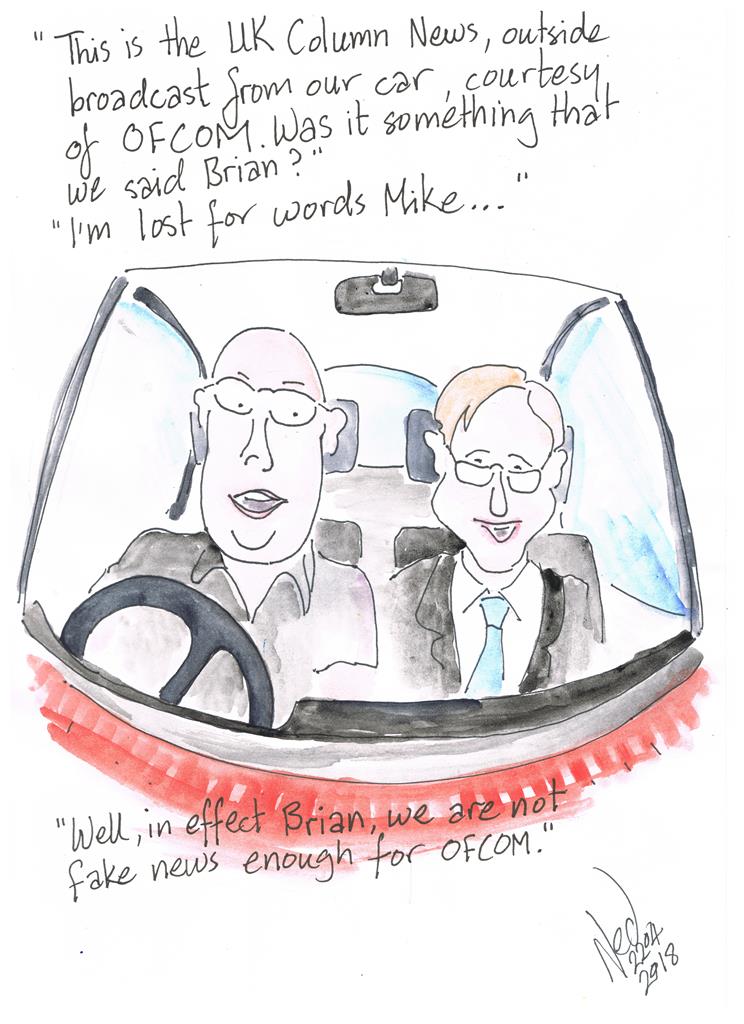 With the advent of covid1984 came increased audience figures as the market yearned for anything aspiring to accuracy and truth as far as could be perceived, while the BBC toed the SAGE SPI-B, Behavioural Insights Team, 77th Brigade, Mindspace, Government Of Occupation line. People want the truth.
Behavioural Insights: The Second Team Leading the UK Government's Covid-19 Response by UKC's Martin Edwards:
https://www.ukcolumn.org/article/behavioural-insights-second-team-leading-uk-governments-covid-19-response
Brian asks Jemma about BBC Misinformation Correspondent Marijuanna Spring, niece of The Magic Roundabout's Zebedee with Boing Boing cleavage, a fake jazz cigarette, a BBC comedy Red Nose and BBC Bunny tail and ears for her rabbit hole investigations. Jemma is kind and would be happy to have a conversation with the BBC Bunny while the UKC have an open-ended invitation for her to talk to them. Instead, Marijuanna focuses attacks upon The Light and The Irish Light newspapers.
From the gloriously partial and bias Wikipedia:
https://en.wikipedia.org/wiki/The_Light_(newspaper)
The Light is a self-published, monthly British far-right and conspiracy theory newspaper founded by Darren Nesbitt on 27 September 2020, which claims the COVID-19 pandemic was a hoax. The paper has a sister publication, named The Irish Light, which was launched in Ireland by Gemma O'Doherty and John Waters.
The reference to GOO : Government Of Occupation, was coined by David Scott at
https://www.ukcolumn.org/. Awareness of U7 : https://g7u7.org/ was reported by UKC's US correspondent Mark Anderson during the Alternative View's Smart Cities online presentation:
https://alternativeview.co.uk/smart-cities-live-stream/#clip=azoqw0qpdwgg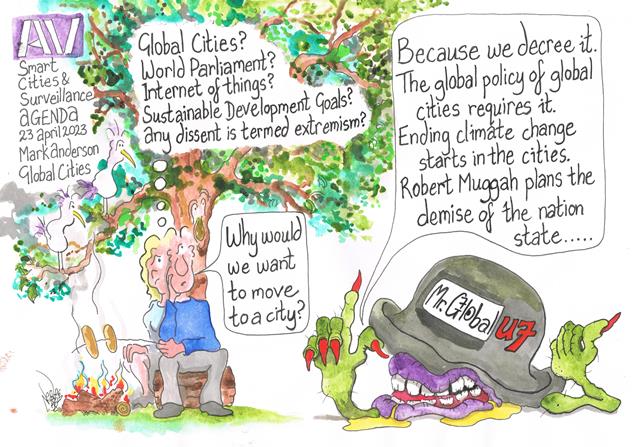 Smart? Artificial Intelligence? Facial recognition? Tony Blair's obsession, Digital Identity? It's not as all powerful as we're feared to believe. It's not human. It is nowhere near the equivalent of a human. We are unique. Indeed, each and every bloody one of us is unique. We humans have endless capacity and variety of attributes from the sophisticated to the banal. There's, what is the meaning of life to it's great when Arsenal… despite the knee-taking rainbow motif wearing Ukraine flag waving Putin is bad aren't we so righteous kick it out codswallop…. win! Then, I'm over the moon. Some wins are more exhilarating than others, but losing is definitely poo. However, not as poo as going to my local village shop and experiencing previously common sense, salt of earth folk turned insane and submitting to socialist distancing with eyes of fear peering out over face nappies. That was a dystopian episode of Dr. Who come true. People had definitely ventured down the Mindspace rabbit hole, apparently oblivious to what was really being done to them. This is touched upon during Brian and Jemma's chat. There were those who see the light and those stuck in the dark.
What if Miss. Spring were to see the light? We went to the moon after all, so impossible is impossible, isn't it? Is there any chance BBC Bunny Spring will ever 'see the light'? There's always a chance. I invite you to enjoy some dark issues discussed in a very light manner. The UK Column meets Jemma Cooper:
https://www.ukcolumn.org/video/uk-column-meets-jemma-cooper
On odysee:
https://odysee.com/@ukcolumn:9/UKColumnmeetsJemmaCooper:e
Ned Substack:
https://nedpamphilon.substack.com/p/you-lucky-lucky-bastards
Previous:
https://tapnewswire.com/2023/08/you-lucky-lucky-bastards/