In a surprising declaration PM Rishi Sunak announced…..
On Wednesday, Mr Sunak also suggested that workers should only be handed pay rises if they increase their productivity. The Prime Minister said salary growth must be linked to greater output and a growing economy if it is to prove "sustainable" in the longer term.

"As a general rule, we need pay rises that over time are sustainable, and that means pay rises that are focused on rewarding productivity increases."

source https://www.telegraph.co.uk/politics/2023/08/16/rishi-sunak-rules-out-net-zero-referendum/
We presume that this will involve the introduction of strict time recording and perfomance monitoring schemes applied to all MPs in order to calculate and justify any further MPs pay rises an apply to taxpayer funded pension contributions.
Clearly parliamentary pay should be linked to a sustainable and growing economy with penalties and deductions introduced for poor performance, recent examples being failing to secure our nation's borders, wasting £billions on doomed to fail fraudulent schemes such as Net Zero and funding America's proxy war in Ukraine.
Unelected PM Sunak of course has an appaling record of financial mismanagement dating back to his days as chancellor ramping up the national debt and losing untold £billions to fraud during Covid then gifting £billions borrowed at interest on the national credit card to the US proxy regime in Kiev.
Rules for thee and not for me … eh Rishi
Members' pay and expenses and ministerial salaries 2022/23
https://researchbriefings.files.parliament.uk/documents/CBP-9763/CBP-9763.pdf
HOW IS RISHI PERFORMING ?   DOES HIS PRODUCTIVITY DESERVE A PAY RISE ?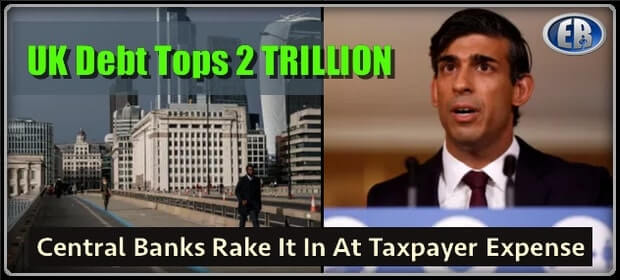 THE ANSWER IS YES HE DOES. RISHI WORKS FOR THE MONEYLENDERS NOT FOR YOU TAXPAYING DEBT SLAVES!

Find more statistics at Statista


Find more statistics at Statista