Indeed, despite challenge from other cakes and pastries, Jens Stollenberg has been reappointed Secretary General of NATO. He faced particularly strong competition from a Black Forest Gateau, which we all know is generally the much more popular choice among cake aficionados, but the powers that be wanted to stick with the recipe they knew; a safe pair of hands.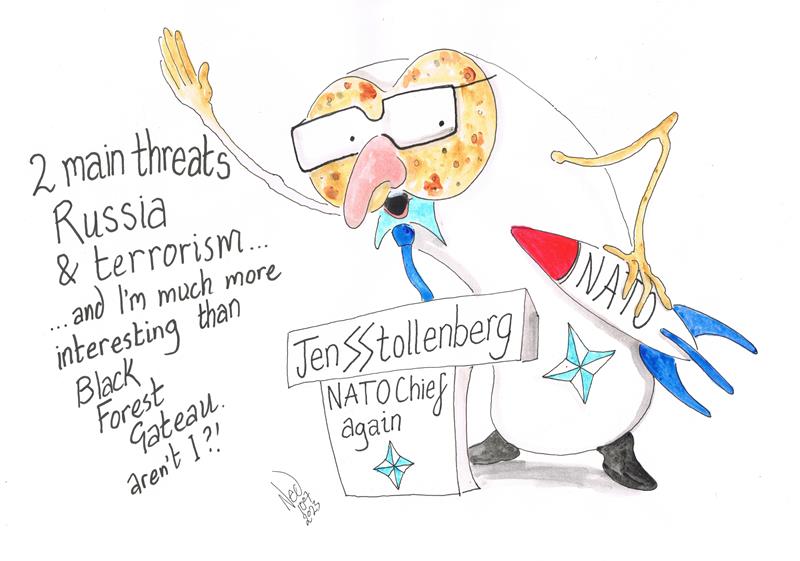 Stollenberg brings a strong mix to the table of strong white flour, caster sugar, fast action yeast, salt, unsalted butter, full-fat milk, ground nutmeg, ground cloves, vanilla extract, almond extract, blanched almonds, raisins, currants, candied peel, butter and marzipan. The marzipan can be a controversial element as it is the marmite of cake ingredients; some love it, others hate it. It is rumoured that Vald the Bio-Lab Slayer is particularly wary of the fast action of the yeast, but sources close to Putin are said to be confident he can stomach even that.
The competition included Ursula van der Krazy and Finland's dancing queen Sanna Marin. However, these ladies have been told to keep their penises in their pants as Jens is a transgender Stollenberg and covers all necessary diversity bases.
Stollenberg has stated, "Allies will also take major steps to strengthen deterrence and defence, with the adoption of three new regional defence plans to counter the two main threats to NATO: Russia and terrorism. The plans will be supported by 300,000 troops on higher readiness, including substantial air and naval combat power."
https://www.nato.int/cps/en/natohq/news_216936.htm
There remains debate about defence; whether it should be spelt with an 's' or a 'c'. Confusion momentarily ensued over the spelt as some perceived language complications. Jens masterfully gave Azov-like clarity to the situation, stating quite clearly that spelt was neither a flour nor a flower, but a grammatical term.
So Russia's days are numbered as Stollenberg sets out NATO's plans for the future. Cluster bombs are go! Jens has played down alleged Nazi associations and insists there is no truth to the rumour that he has SS connections within his title and his propensity to salute with a straight arm is merely a nervous reaction when ever he finds himself in the vicinity of raw milk cream and homemade red currant jam. A gender fluid non-binary NATO spokesperson, occasionally identifying as an éclair, said Putin is very scared of Stollenberg's superior intellect, courage, currants and ability to last a little longer than gateau.
For anoraks of independent news coverage, you may be interested in an early outing for Jens Stollenberg back in 2018, spotted here next to The Book of Bliar…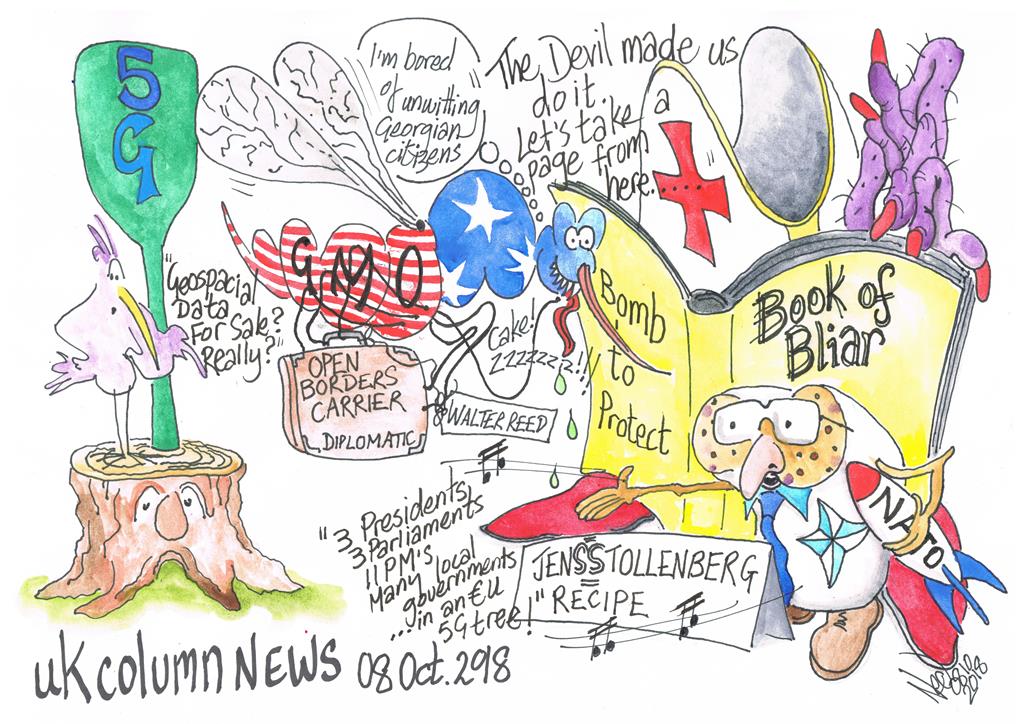 Tea time? I'll have the gateau, but sshhh, don't tell Jens.
Ned Substack
https://nedpamphilon.substack.com/p/nato-chief-cake-reappointed
Previous:
https://tapnewswire.com/2023/07/biden-achievements-gold-backed-brics-cluster-bombs/