Frequent flyers King Charles and Biden stand open to accusations of gross hypocrisy as they discuss saving the planet from CO2 at Windsor Castle
Great to see the demonstration of such green transport methods and use of an energy efficient building. Lets hope all those marching soldiers and security details etc arrived in EVs.
Do as we say, not as we do !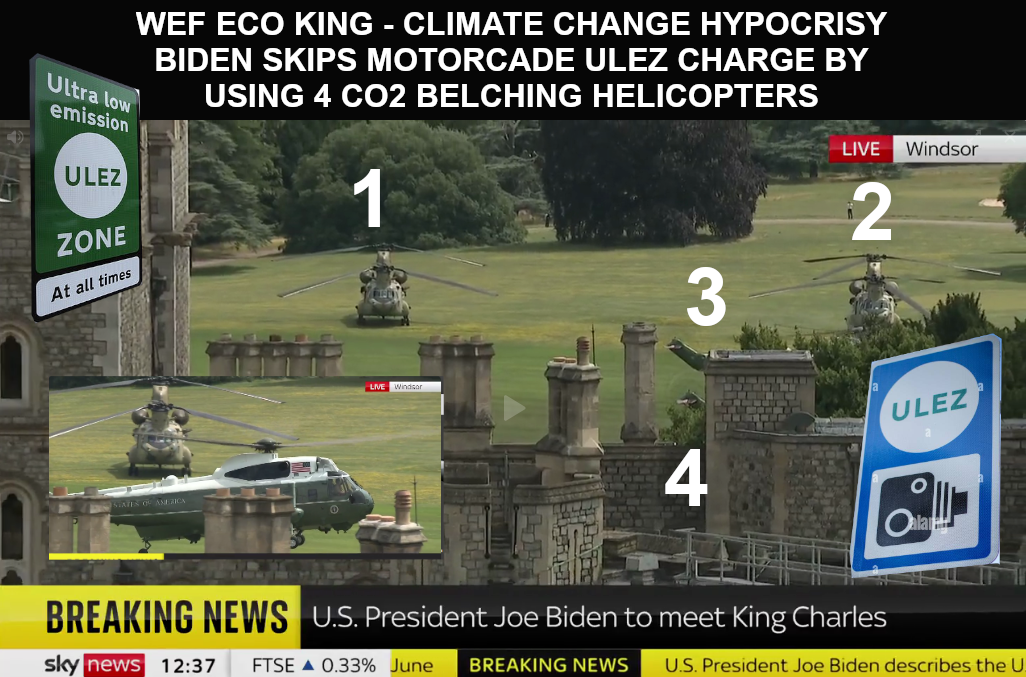 President Biden Arrives At Windsor Castle For Climate Change Discussion With Eco-King Charlie
Seemingly there are no plans to ditch the royal helicopter any time soon – they are looking for a new pilot.