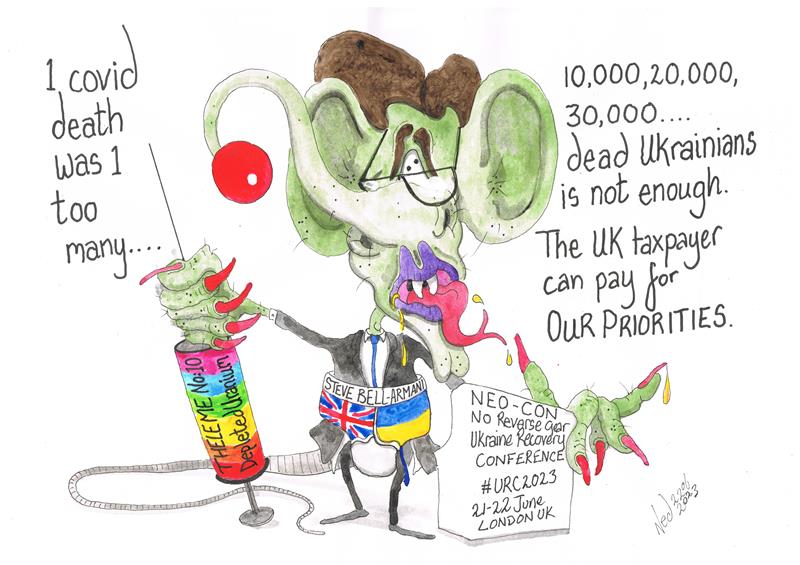 Oh dear. England has a case of GOO : Government Of Occupation… coined by David Scott at https://www.ukcolumn.org/
Why oh why are the English taxpayers funding Mr. Global's Uniparty plans? Because we have a Uniparty PM.
It is clown world continuum unbelievable.
https://www.gov.uk/government/topical-events/ukraine-recovery-conference-2023
Ratty Rishi's speech:
https://www.gov.uk/government/speeches/pm-speech-at-the-ukraine-recovery-conference-21-june-2023
'We will stand with Ukraine for as long as it takes as they continue and to win this war….
Over three years, we will provide loan guarantees worth $3 billion.
We're also launching a new UK-Ukraine TechBridge to foster investment and talent along with support for green energy and more – all part of a vast collective effort from allies and partners around the world including significant new support from the EU which is also being announced this week.
Financial institutions are playing their part.
The IMF is putting $15 billion into Ukraine over four years, as part of a $115 billion commitment by the G7 and its partners, and institutions like the EBRD are providing seed capital to support private sector-led growth.'
Then Zelensky spoke via a screen and to cap it all off, the delights of…
'It is my enormous pleasure to introduce someone who has shown tremendous leadership on this issue from the very start – the President of the EU Commission, my friend, Ursula von der Leyen.'
… and there she, it, is.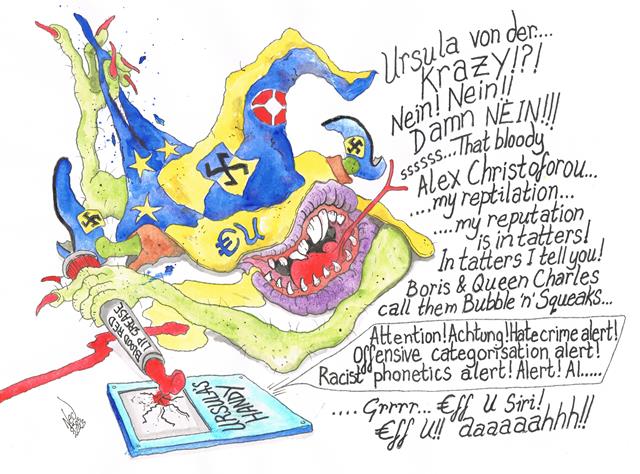 England needs to reclaim its independence from these war mongering eco-fascist globalists. They do NOT have our best interests at heart.
TED: https://englandcalling.co.uk/get-active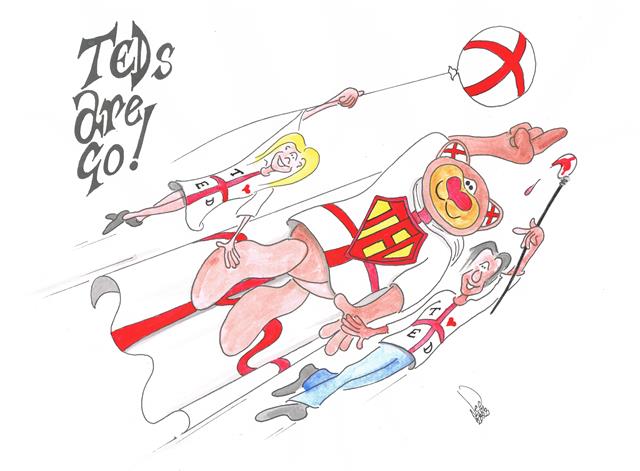 Previous:
https://tapnewswire.com/2023/06/the-wannabe-pantomime-chyron/