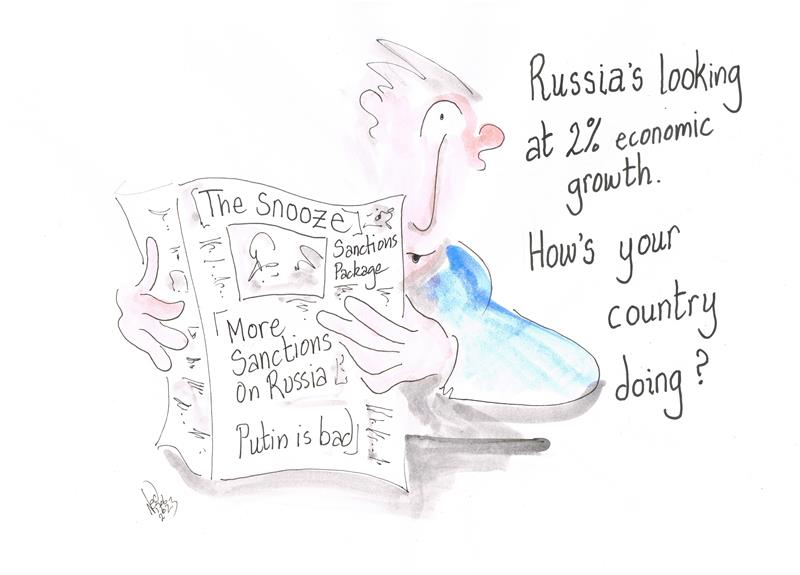 Russia's economy could grow up to 2% this year -Putin
https://www.msn.com/en-us/news/other/russia-s-economy-could-grow-up-to-2-this-year-putin/ar-AA1cEpws
MOSCOW, June 16 (Reuters) – President Vladimir Putin said Russia's economy may grow by up to 2% this year as it bounces back from last year's contraction in the face of sweeping Western sanctions.
Putin's forecast for gross domestic product (GDP) growth is similar to those of other Russian authorities. The International Monetary Fund in April forecast Russian GDP at growth of 0.7%, up from 0.3% in a previous estimate, but lowered its 2024 forecast to 1.3% from 2.1%.
Putin was speaking at Russia's flagship economic forum in St Petersburg….
… it seems the plan to isolate Russia has not worked out as NATO, the €U and collective West hoped.
Previous:
https://tapnewswire.com/2023/06/single-horse-of-truth/