Ukrainian ATTEMPT at offensive in Nikolaev-Krivoy Rog, South Ukraine, and other directions continues with Kiev's troop suffering SIGNIFICANT losses, these actions were planned by Zelensky's office to create ILLUSION of ability of Ukrainian military to conduct OFFENSIVES – Russian Defense Minister Shoigu. ⚡️
UPDATE: Peski, Donetsk region under Russian-led control, Russian forces have reached administrative border of Nikolaev region, South Ukraine,
3 THOUSAND foreign mercenaries have been killed since start of special operation – Shoigu." TG / Masno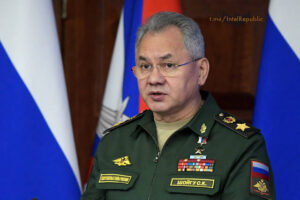 TAP – Presumably another 3000 are wounded and not a few have been taken prisoner, and some executed for fighting as mercenaries in Donbass.  There were estimated to be 20,000 new arrivals so the loss rate is approaching 50% in 6 months, or 100% in a year.  As the fighting is now hotting up with these faux Ukrainian offences, the loss rate will soon be 100% in three months.  Not a great risk profile if you are thinking of popping over to join in the entertainment.  Ukrainians don't care and Russians love to kill you.  Surely there are better ways to make a living…ways where you end up alive and not in a body bag and your family unlikely to receive your remains.