My friend and comrade, my Brother, Igor Marchenko, "Garson" will be buried tomorrow in Stakhanov. He's on the bottom right in both photos. We served together in 2015 and have remained close friends over the years.
He was an experienced soldier, capable of handling and maintaining any weapon we had. He was also ready to take on the most dangerous missions. With him, I was behind enemy lines for the first time. He was killed during a reconnaissance mission near Soledar on 15 August. His team of 4 was ambushed and there were no survivors. It took several days to retrieve the bodies.
He was a very kind and gentle person, played the classical guitar, tried to teach me Russian. He left his wife and three-year-old daughter, sister and disabled father.
He was a true Warrior Poet, 33 years old.
We won't be able to go to the funeral tomorrow, but we will remember him and pray for him. I have lost so many good friends in this war. Igor was one of the best. We'll meet again, Bro.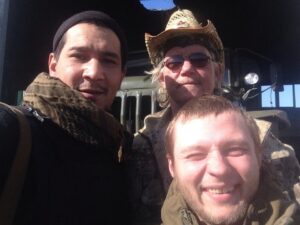 Two of my best friends from the Front in 2015 – "Uzbek" and "Garcon", Hajiakbar and Igor. Both great soldiers, both gentle souls. Both about half my age. Uzbek died on a military mission in July 2019, Garcon, August 2022 in combat.
I will be glad when I see them again.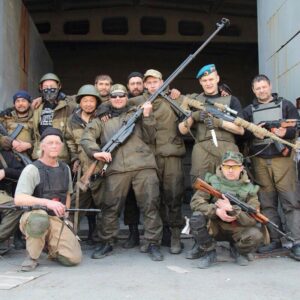 Russell Bentley. (wearing the shades in top photo)
Donbass.  Former soldier of the DNR, fighting for freedom from the Ukrainian genocide since 2014.