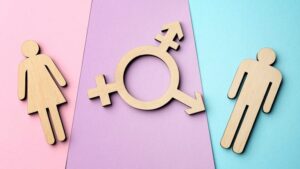 Following the shocking news that Boston Children's Hospital offers the removal of young, underage girls' reproductive organs so they can become "transgender," another children's hospital, Children's National Hospital in Washington, D.C., was discovered doing the same thing for children as young as zero.
According to the website of Children's National Hospital, young patients between the ages of zero and 21 can receive gynecology and "gender-affirming medical treatments, including hysterectomies." (Related: A Department of Justice attorney is threatening to prosecute anyone who criticizes Boston Children's Hospital – and presumably Children's National Hospital as well – for committing a "hate crime.")
"Children's National Hospital is one of the nation's few hospitals with a dedicated program for infants, children and teens with common and complex pediatric gynecologic concerns," the website states.
"Our exceptional expertise in both gynecology and surgery allows our team to provide medical and surgical treatment for a range of conditions, which can be unique to childhood or persist into adulthood."
Children aged 0-21 can also receive treatment at Children's National Hospital for "menstrual concerns," "pelvic pain," "endometriosis," "polycystic ovarian syndrome," "early or delayed puberty," "contraception" and "screening for sexually transmitted infections."
After being outed, Children's National Hospital removes bullet point about hysterectomies for children from its website
The Libs of TikTok Twitter account decided to call Children's National Hospital to confirm whether or not hysterectomies are truly offered for children as young as zero. What they were told – and it was all recorded – is beyond disturbing.
You can listen to the call yourself at the Libs of TikTok website.
"… Children's national confirmed that they do, in fact, perform gender-affirming hysterectomies on 16-year-olds and 'much younger' children," Libs of TikTok reported.
"'Gender-affirming hysterectomy' is a fancy euphemism for the carving out of girl's reproductive system because she's confused about her identity. It is a permanent, irreversible procedure that makes it impossible for her to bear children later in life."
Just one day after Libs of TikTok captured screenshots of the Children's National Hospital webpage where gender-affirming hysterectomies for children as young as zero were offered, the hospital – just like Boston Children's Hospital did – altered the page to try to cover up the truth.
No longer does the Children's National Hospital website list "gender-affirming medical care and gender-affirming hysterectomy" as a bullet point for the types of treatments offered to children.
Try as they might to hide the truth, Children's National Hospital has officially been outed as yet another child-butchering operation, complete with its own "Youth Pride Clinic" that "provides primary and specialty care services to lesbian, gay, bisexual, transgender and questioning/queer (LGBTQ) patients throughout the greater Washington, D.C., region."
Children as young as 12 can receive "care" through the Youth Pride Clinic, which offers the following "treatments" to underage children:
Hormone replacement therapy
• STD/STI treatment and PrEP (HIV prevention pill)
• Individual and family therapy for transgender youth
• Support and education about LGBTQ issues for families
• A care relationship that continues with adolescents until they're 22 years old
• Comprehensive, integrated mental health care services
There is also an entire division at Children's National Hospital called the "Gender Development Program" that entertains the delusions of underage children who believe they are some other gender besides the only two that exist: male and female.
"The needs of gender-diverse youth are often complex, requiring a multidisciplinary team approach and ongoing care supports over time," the hospital said.
It turns out that the critics were right: American hospitals are destroying the bodies of young children and they are doing so proudly.
The latest news about transgender madness can be found at Transhumanism.news.
Sources include: