This is where all your billions go to. "Wife of a Ukrainian member of parliament was caught crossing the border to Hungary and was smuggling 20 million USD and 1.3 million Euros."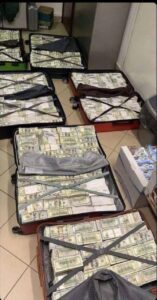 TAP – The Ukrobillions will all find their way to Swiss bank accounts……maybe Boris gets a cut?
That would explain his smile in the middle of a slaughtering contest which he can't bear to end.