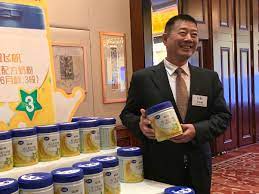 China Feihe (6185) announced it will use up to US$200 million (HK$1.56 billion) to repurchase shares accounting for no more than 10 percent of the total number of issued shares.
It plans to repurchase shares on the open market until the next annual general meeting, according to an exchange filing on Wednesday.
The Chinese infant milk formula company will finance the repurchase from its existing available cash reserves and free cash flow.
Chairman Leng Youbin, told a forum that sales will drop sharply in the coming one and two years since many women can not bear children within six months of coronavirus vaccination, mainland media reported.
https://www.thestandard.com.hk/breaking-news/section/2/174200/China-Feihe-to-buy-back-shares