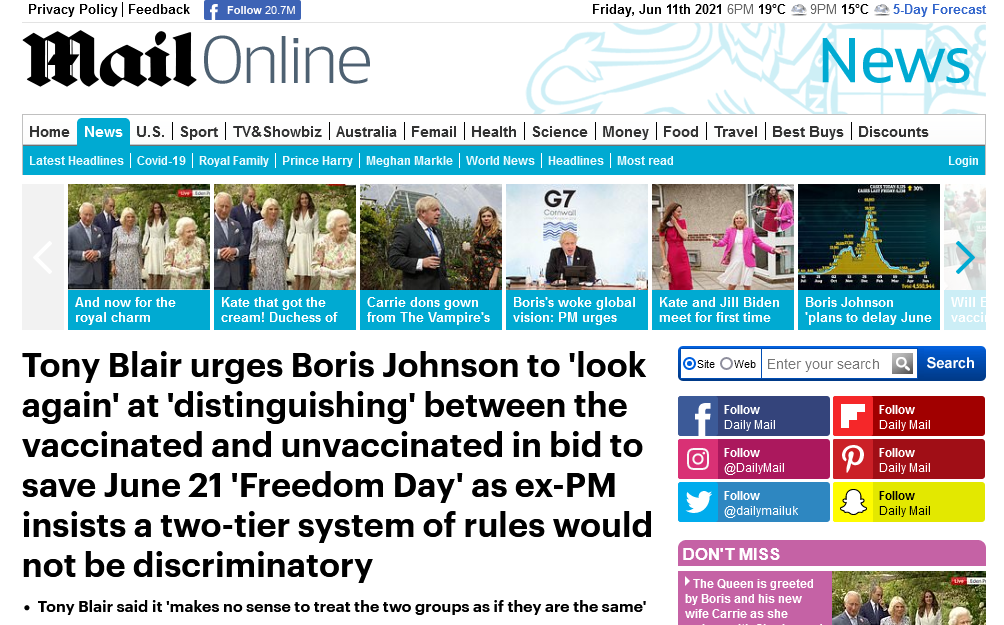 Further to my post on the 10/06/2021:
You can almost smell the desperation as the enemies of the people read from the same script and keep the bull do do rolling out. Right on queue Tony B pipes up:
https://www.dailymail.co.uk/news/article-9677239/Tony-Blair-urges-Boris-Johnson-consider-jab-related-restrictions.html
Make no mistake. He's being lined up to hold high office again.
If anyone still thinks this is about a virus you've not been paying attention. The coming Jovian square frightens the ruling parasites. It'll take more than a load of chalk dust to stop it Bill. Panicked people make mistakes.
How would Albert Pierrepoint write about Tone?
"Slimey weasely man… looks evil … in the gents a lot … cried for his mother as he swung".
Clock's ticking. It's all over bar the shouting Tony. Shame you don't, can't or won't see it. Your desperate actions are the biggest gift you can give us. Your master won't save you. When you pass over don't pack any cold weather clothing.
Mene, mene, tekel, upharsin.
In peace.