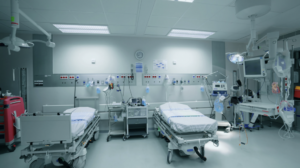 There were more deaths (from all causes) in homes in each month of 2020 than in a normal year, according to new data from the Office for National Statistics (ONS), as treatment waiting lists and the "protect the NHS" drive kept patients away from hospitals. The Times has the story.
A total of 166,576 deaths in private homes from all causes were registered in 2020, compared with an average of 125,255 between 2015 and 2019, according to the ONS.

This means there were 41,321 extra deaths, or "excess deaths", in private homes during the year, although Covid was responsible for 8% of the total.

The majority of deaths in 2020 where coronavirus was the main cause occurred in hospitals and care homes. In contrast, many deaths from other causes, such as breast cancer and prostate cancer, happened in private homes, to people who in a non-pandemic year would probably have died elsewhere, such as in hospital.

The figures show that deaths from diabetes in private homes were 60% higher in 2020 compared with the average for 2015-19, while those from heart disease and Parkinson's disease were both up 66%.

For dementia and Alzheimer's disease, deaths were up 65%, with increases of 44% and 37% for prostate cancer and breast cancer respectively…

The rise in deaths in private homes comes amid concern that during the pandemic people have not been receiving the medical attention for serious illnesses they would have in normal circumstances. In the early stages of the pandemic GPs and hospitals reported a drop in the number of patients and urged people to contact their doctor if they had a health issue.
Worth reading in full.
https://lockdownsceptics.org/2021/05/08/deaths-at-home-rise-by-a-third-as-patients-avoid-hospital/