The Covid vax is a poison and they KNOW IT, and the following is authorization to administer that poison.
Click the capture below for the actual page and then scroll the address bar. This is not just a page someone edited, the page name itself says what it is.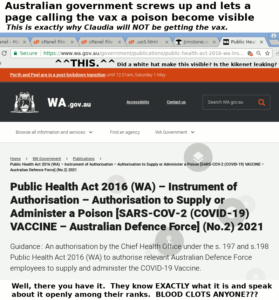 If they change that page, too late, it is already captured and they won't be awake for a while to change that at the time of this posting. HA HA HA, a white hat had to have made this surface.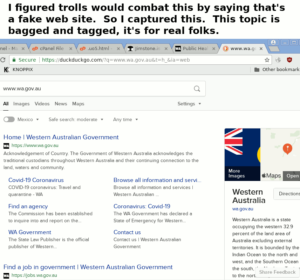 This proves they know damn well what they are doing with the covid scam and the "vax" to accompany that scam.
It appears a white hat changed the authorizations on this page to make it viewable to the general public, and it was done right before work got out so it would stay visible for an entire day.
www.jimstone.is
http://82.221.129.208/.uo5.html