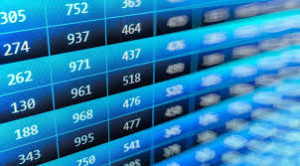 The UK Government have released a report highlighting adverse reactions to both the Pfizer and Oxford / Astrazeneca that have occurred since the rollout began on the 8th December and it does not make for pleasant reading.
The report has collated data inputted up to the 24th January 2021 via the MHRA Yellow Card Scheme. At this point an estimated 5.4 million first doses of the Pfizer/BioNTech vaccine and 1.5 million doses of the Oxford University/AstraZeneca vaccine had been administered, and around 0.5 million second doses, mostly the Pfizer/BioNTech vaccine, had been administered.
But as predicted, with the rise in vaccines administered came a rise in adverse reactions with 49,472 reported reactions to the Pfizer vaccine and 21,032 reactions to the Oxford / Astrazeneca vaccine. For both vaccines this equates to 1 in every 333 people suffering an adverse reaction. This rate could actually be higher as some cases may have not been reported to the Yellow Card Scheme.
The Daily Expose took a look through the report (which you can find here) and carried out an in depth review of reactions to the Pfizer vaccine and this is what we found –
Thanks to the Pfizer vaccine, which uses MRNA technology to instruct human cells to carry out "a certain task" 5 people are now blind and a further 31 have had their vision impaired. In total there have been 634 eye disorders reported so far. Imagine being confined to the same four walls for over a year and not being able to see family or friends. Then getting excited because you naively think an experimental "vaccine" is going to give you your life back and allow you to see them once more. But then leaving without the ability to ever see anything ever again.
---
There have also been 21 cerebrovascular accidents thanks to the experimental Pfizer vaccine. A cerebrovascular accident is the sudden death of some brain cells due to lack of oxygen when the blood flow to the brain is impaired by blockage or rupture of an artery to the brain. A cerebrovascular accident is also referred to as a stroke.
We told you on the 4th December how the UK Government admitted it did not know if the Pfizer vaccine had an impact on fertility, which must have really convinced any aspiring wannabe parents to have the vaccine. But that admission also included comments on pregnancy which were as follows –
'Pregnancy'
There are no or limited amount of data from the use of COVID-19 mRNA Vaccine BNT162b2.
Animal reproductive toxicity studies have not been completed. COVID-19 mRNA Vaccine
BNT162b2 is not recommended during pregnancy.
For women of childbearing age, pregnancy should be excluded before vaccination. In addition, women
of childbearing age should be advised to avoid pregnancy for at least 2 months after their second dose.
https://dailyexpose.co.uk/2021/02/08/official-data-on-adverse-reactions-to-vaccines/?fbclid=IwAR0rVjU9t4os1cnyt1IFLvSJ-SQbr1SrRKezQ586YMJTsa45JIT0vlXFwp8