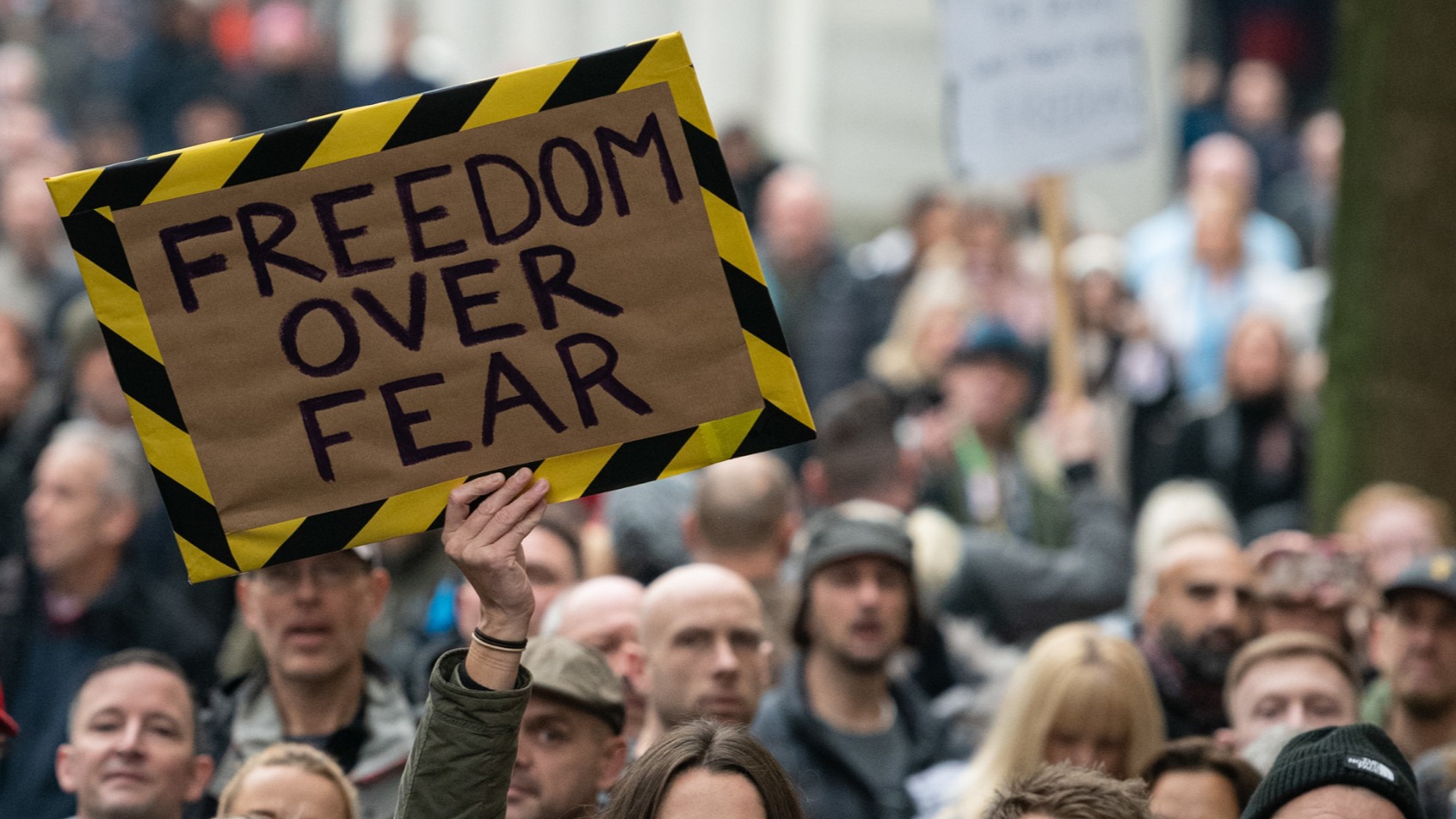 Niall McCrae has written a potted history of the growing UK protest movement against lockdowns on the Unity News Network site.
On September 26th the biggest rally yet was organised by Save our Rights, marking six months since the Coronavirus Act was passed. About 25,000 attended. Again use of the venue was approved, on condition of a risk assessment. The organisers emphasised a peaceful gathering, and silence was observed in honour of a Metropolitan Police sergeant who was shot dead two days earlier. Towards the end of the rally, soon after David Icke spoke, riot police stormed in, striking protestors with batons. The crowd marched to Hyde Park, where Heiko Schõning, a German doctor who had been interrupted by the police incursion at Trafalgar Square, attempted to speak. For unknown reason police broke through the crowd and arrested him. After being held for 22 hours at Wandsworth Police Station he was released without charge.

As static events were likely to be obstructed, in October protestors changed to holding marches through central London. Attended by several thousand, these passed without the violent police intervention of previous rallies. Meanwhile demonstrations across the country were growing in size, with over a thousand at Birmingham on October 31st. When a second lockdown was imposed on November 5th for a period of four weeks, public gatherings (more than two people) were banned. However, this did not stop the protests. Hundreds marched through Liverpool on November 7th, and on the following day over two thousand attended a rally in Manchester.
While the police dole out fines, organisers and protestors are undeterred.
Yet these fines, of dubious validity in law due to their lack of proportionality and breach of basic rights, are not enough to quash the rebellion. This weekend there will be marches in Liverpool and Wolverhampton, and on the 28th another meeting of the masses in London. As they say at rallies, choose your side!
Read the piece here. And why not get along to a rally?
By Will Jones
https://lockdownsceptics.org/