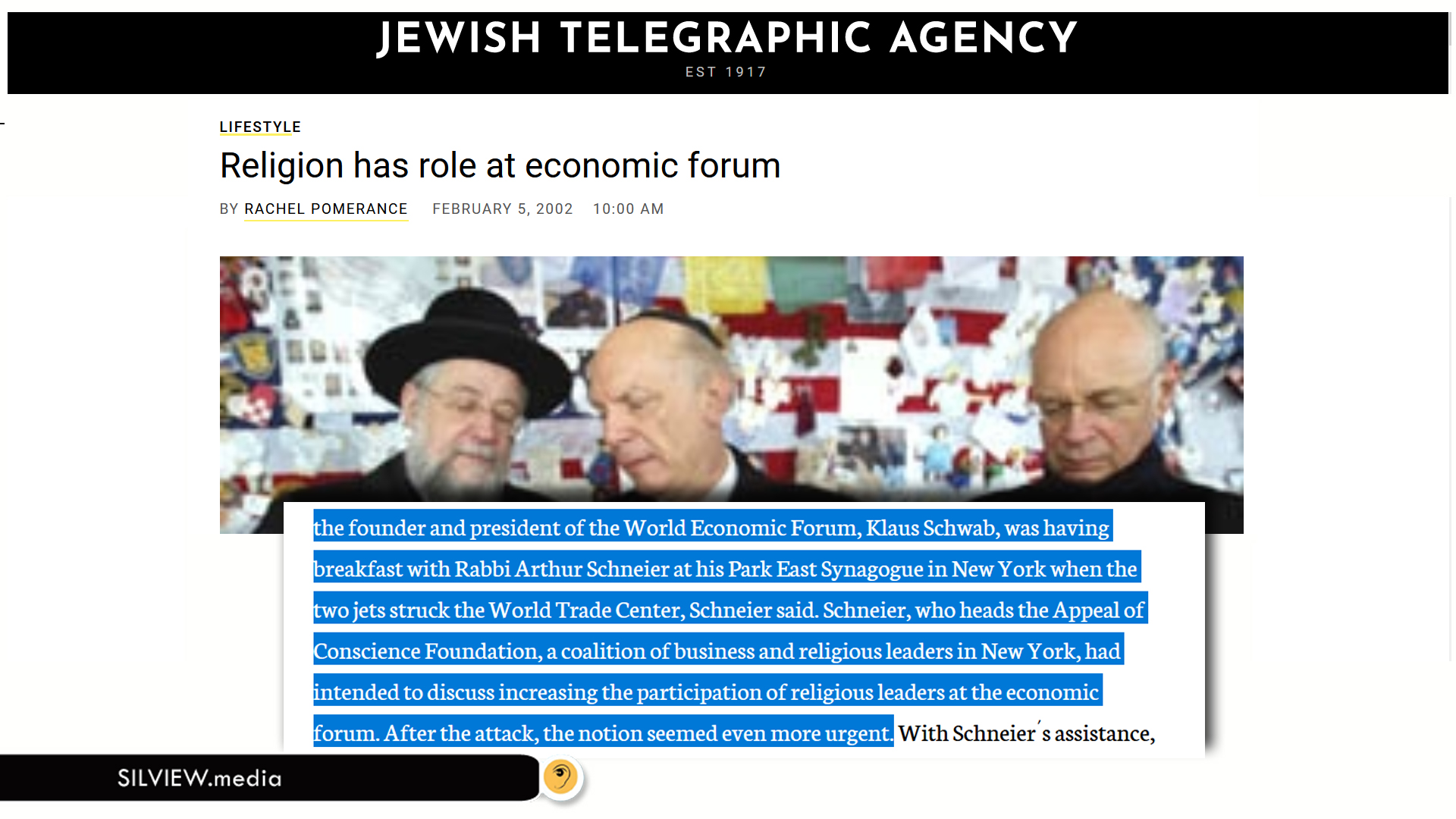 by Silviu "Silview" Costinescu_
No intro needed for the villain of the season.
7.
He's a former member of Bilderberg's Steering Group. Unsurprisingly, I admit, but wait.
Bilderberg is governed by a Steering Committee which designates a Chairman; members are elected for a term of four years and can be re-elected. There are no other members of the Bilderberg conference.The Chair's main responsibilities are to chair the Steering Committee and to prepare with the Steering Committee the conference program, the selection of participants. He also makes suggestions to the Steering Committee regarding its composition. The Executive Secretary reports to the Chairman. – Source
6.
5.
Last few years, he's been preparing to step down from the WEF leadership, which will be taken over by a team. We don't know who's in this team, but I'll shave my head if China isn't well represented.
4.
Klaus Schwab is also very involved with another elite organization that studies how to change The Universal Declaration of Human Rights so they can harmonize it with the globalist agenda that includes a global citizenship, among others.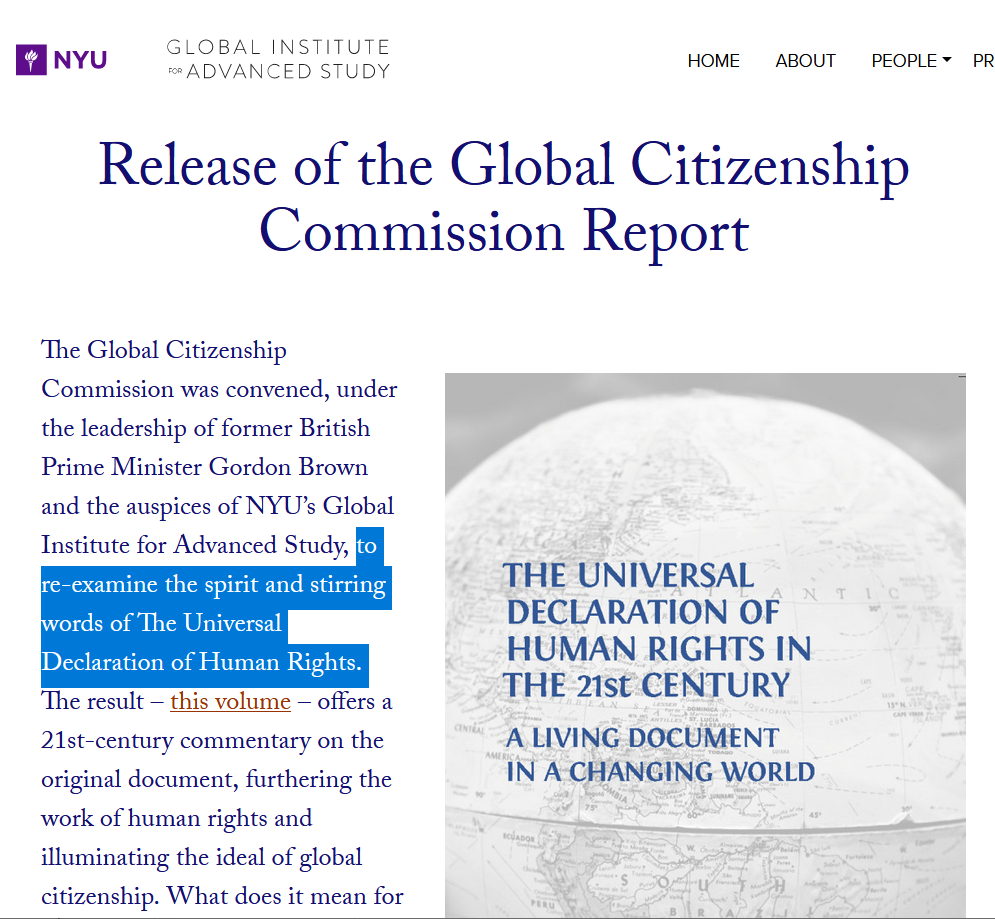 The Global Citizenship Commission was convened, under the leadership of former British Prime Minister Gordon Brown and the auspices of NYUs Global Institute for Advanced Study, to re-examine the spirit and stirring words of The Universal Declaration of Human Rights. The result this volume offers a 21st-century commentary on the original document, furthering the work of human rights and illuminating the ideal of global citizenship. What does it mean for each of us to be members of a global community? Since 1948, the Declaration has stood as a beacon and a standard for a better world. Yet the work of making its ideals real is far from over. Hideous and systemic human rights abuses continue to be perpetrated at an alarming rate around the world. Too many people, particularly those in power, are hostile to human rights or indifferent to their claims. Meanwhile, our global interdependence deepens. Bringing together world leaders and thinkers in the fields of politics, ethics, and philosophy, the Commission set out to develop a common understanding of the meaning of global citizenship one that arises from basic human rights and empowers every individual in the world. This landmark report affirms the Universal Declaration of Human Rights and seeks to renew the 1948 enterprise, and the very ideal of the human family, for our day and generation. Members of the Global Citizenship Commission include: K. Anthony Appiah, Laurel Bellows, Nicolas Berggruen, Paul Boghossian, Gordon Brown (Chair), Craig Calhoun, Wang Chenguang, Mohamed ElBaradei, Fonna Forman, Andrew Forrest, Ronald M. George, Asma Jahangir, John Kufuor, Graça Machel, Catherine ORegan, Ricken Patel, Emma Rothschild, Robert Rubin, Jonathan Sacks, Kailash Satyarthi, Klaus Schwab , Amartya Sen, John Sexton, Robert Shrum, Jeremy Waldron, Joseph Weiler, Rowan Williams, Diane C. Yu (Executive Director)."-Source -Publisher's press release.
Read the report here.
3.
On 9/11, the founder and president of the World Economic Forum, Klaus Schwab, was having breakfast with Rabbi Arthur Schneier at his Park East Synagogue in New York when the two jets struck the World Trade Center, Schneier said. Schneier, who heads the Appeal of Conscience Foundation, a coalition of business and religious leaders in New York, had intended to discuss increasing the participation of religious leaders at the economic forum. After the attack, the notion seemed even more urgent. With Schneier´s assistance, Schwab decided to commemorate the world disaster by moving his forum — traditionally held in the Swiss ski resort of Davos — to New York City, Schneier said. And he doubled the number of religious leaders to 40, including eight Jews. While Western nations have distanced religion from public life in recent decades, the forum´s new line is to embrace religion, understand its traditions and glean its wisdom. As international companies expand their markets and governments and corporations see peace as essential to progress, leaders increasingly are giving religion a role in enhancing international stability. – Source
That's not surprising either if you were aware he's also a member of the Peres Centre for Peace. Or of the Dan David Prize  he was awarded by Israel in 2004.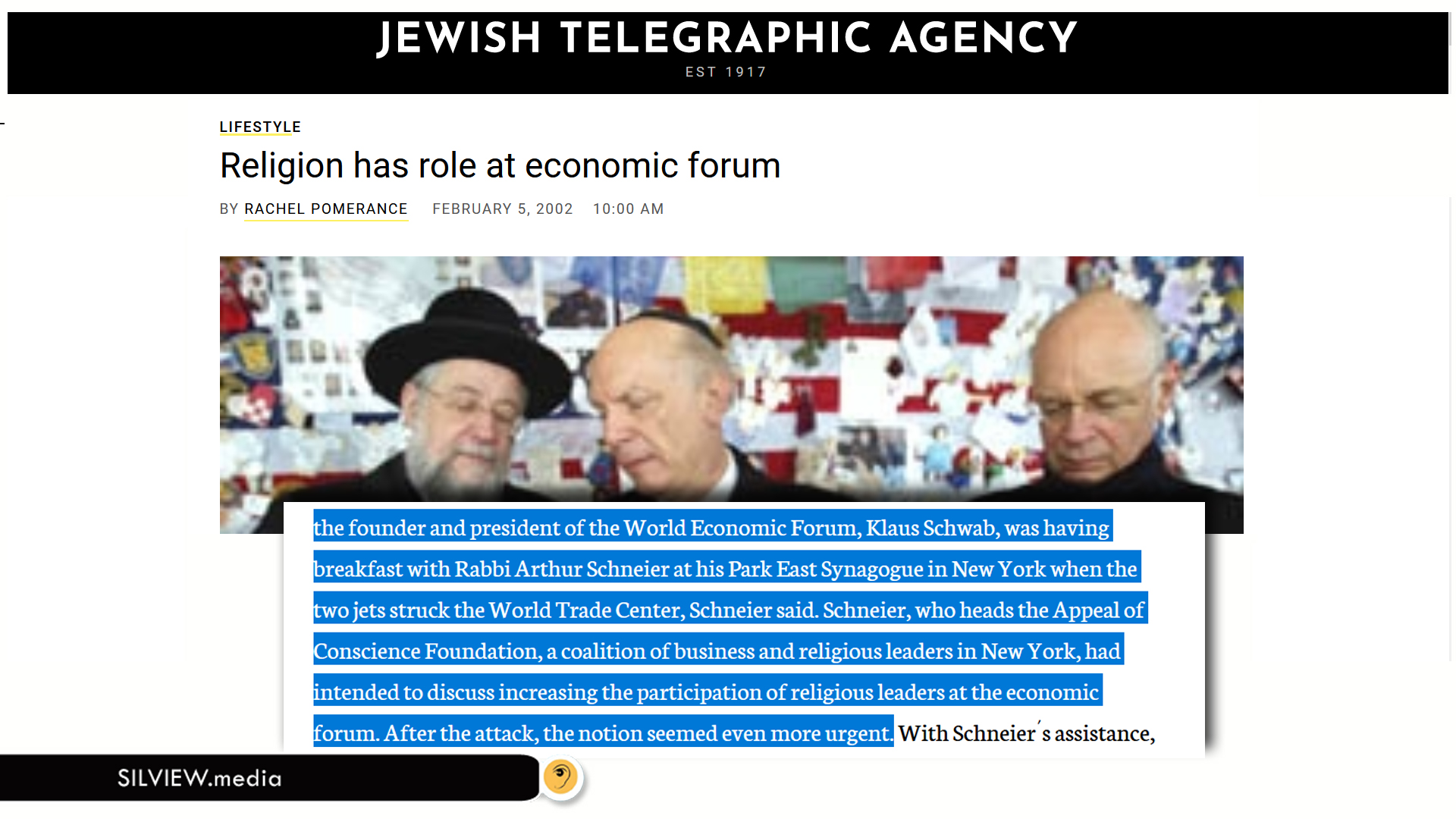 2.
Idon't know when you started counting, but Klaus Schwab was already at "Globalism 4.0" during the World Government Summit of 2019. Did you even know there was a World Government Summit? I admit I've missed this one until recently.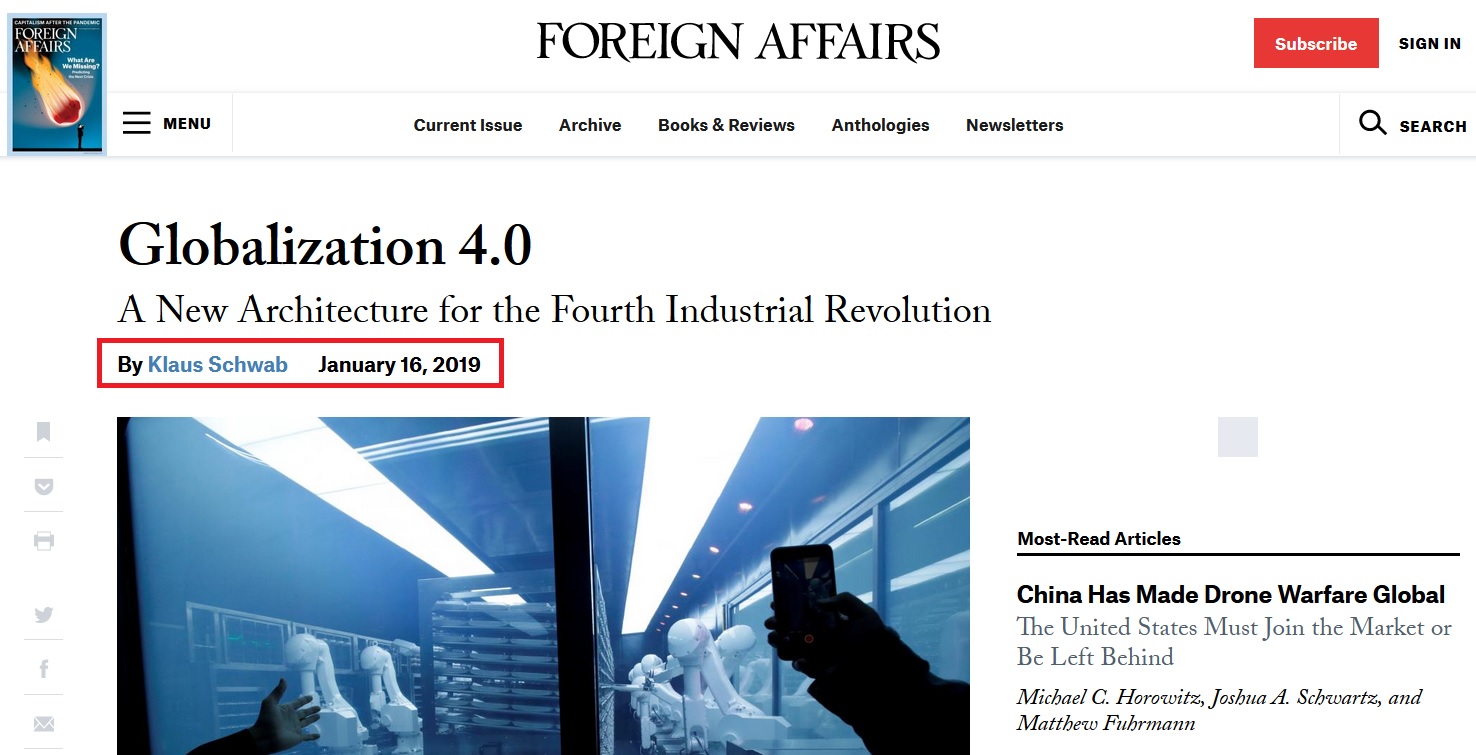 Indeed, he has declared "old-school" globalization completed in 2017. Plebs are still accommodating with the concept.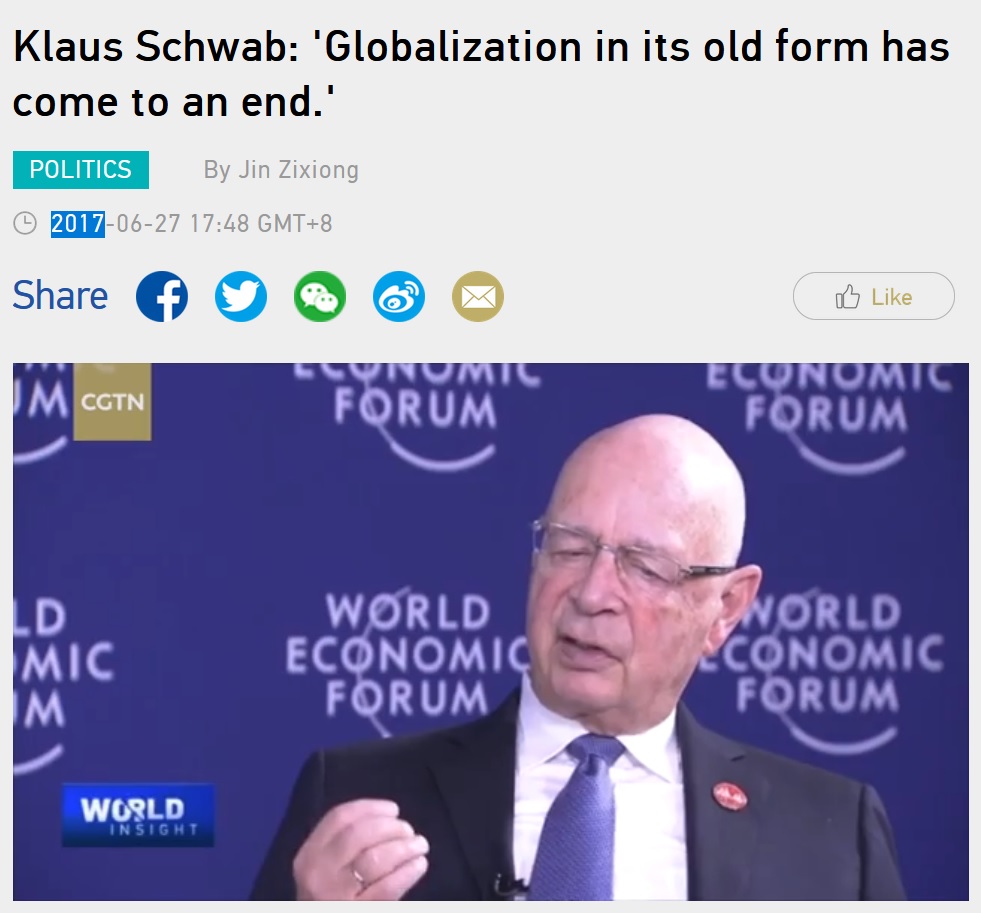 1.
And then there's this: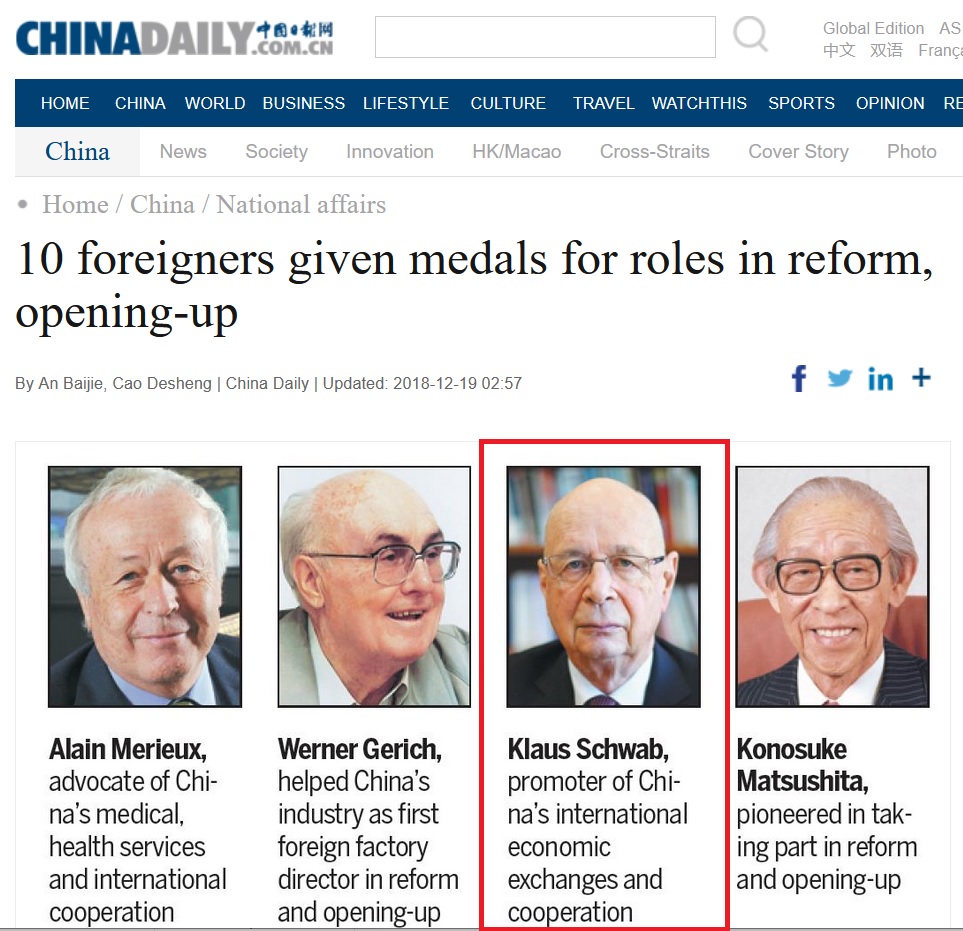 BONUS FACT:
I usually drop a bonus on the counter, don't I?
Check this out:
YOU CAN'T FIND KLAUS SCHWAB'S ANCESTORS NAMES ANYWHERE ONLINE.
SILVIEW.media
7 little known facts about #TheGreatReset mastermind Klaus Schwab