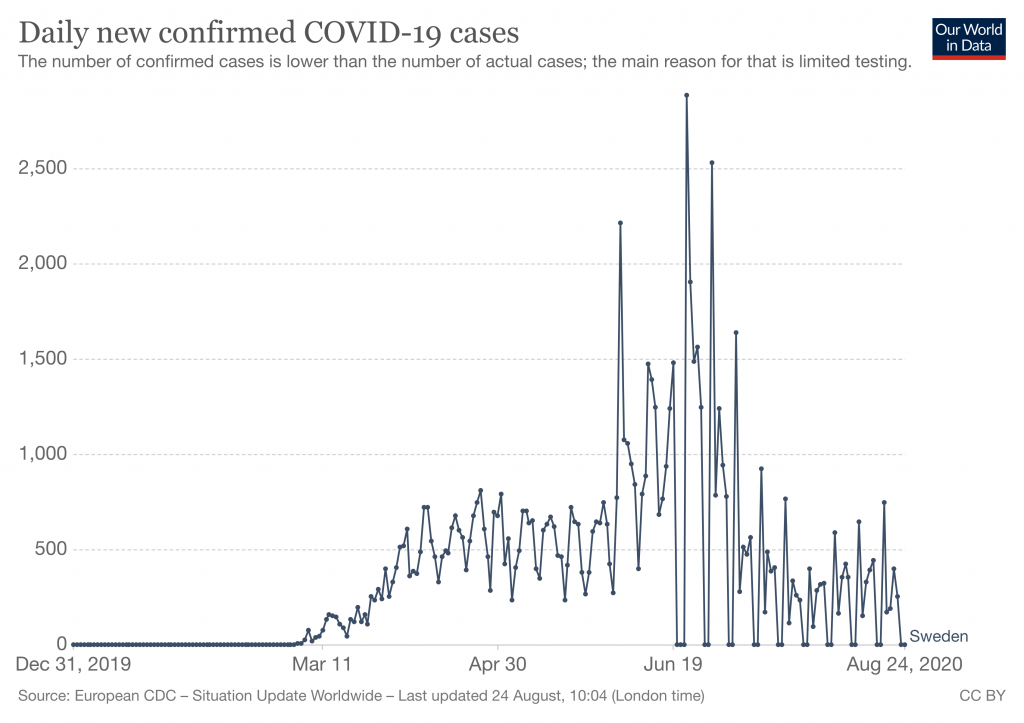 Sweden is doing better than many other European countries when it comes to case numbers thanks to the fact that it didn't impose a lockdown. The Times has more.
Figures from the European Centre for Disease Prevention and Control show that the infection rate in France is more than 60 per cent higher than that of Sweden. France implemented a strict lockdown in the spring and requires masks to be worn in many public areas but has a fortnightly infection rate of 60 cases per 100,000 people.

Sweden, which decided not to implement compulsory measures at that time and which rejected the use of masks, has a rate of 37 cases per 100,000 people. The government is recording between 200 and 300 new cases a day, with deaths down to three last Friday.

Anders Tegnell, the Swedish state epidemiologist leading the response to the pandemic, has noted, based on the statistics, that infection rates have increased in countries such Spain, Belgium and France during and following the mandatory wearing of masks in many public areas. "The belief that masks can solve our problem is very dangerous," he said last week.
Worth reading in full.
By Toby Young
https://lockdownsceptics.org/