British Man Arrested For Filming Migrants Being Loaded Onto Coaches in Dover
Asylum seekers being accommodated in hotels at taxpayer expense while Brits ordered to quarantine without pay.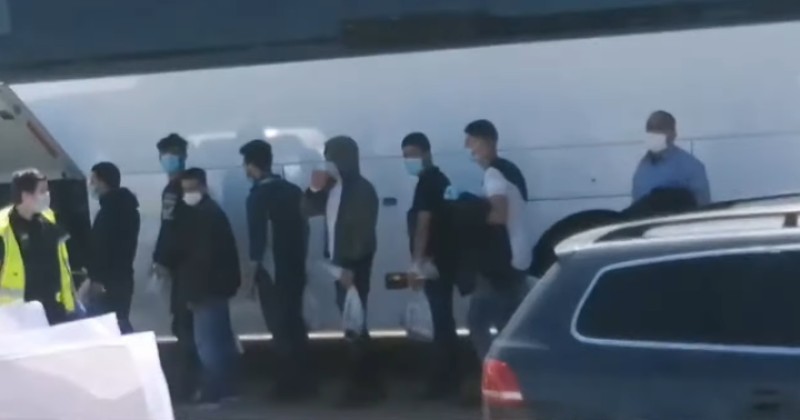 Video Screenshot
A British YouTuber was arrested after he tried to live stream footage of boat migrants being loaded onto coaches in Dover before they are taken to be accommodated in hotels at taxpayer expense.
A citizen reporter who goes by the name Active Patriot was recording the scene from a public car park when he was aggressively approached by police.
"I'm showing the world what is going on mate," says the reporter, to which the officer responds, " I think the world knows."
"Do they really? They don't know what extent, though do they?" Active Patriot responds.
At first the officer claims he is arresting the man for trespassing but then suddenly changes the reason to "breaching the peace."
After the man complains that his arm hurts even though he is not resisting arrest, the officer responds, "Give me your arm, or I'll put you on the ground."
Steve Laws, another citizen reporter who has been documenting the migrant arrivals, told Politicalite, "I saw 74 illegals being toed into poet by the border force from 8am to 11am."
"They were so busy they didn't get the time to unload one boatload before another arrived," he added. "My sources told me it as over 100 after I had left. I saw 3 coaches parked waiting since 8am. It almost seems like it was pre planned."
French navy vessels are escorting migrant boats into British waters, where they are then handed over to British border authorities who provide the illegal aliens a de facto taxi service and free residency while they prepare asylum claims. Migrants pay criminal people smugglers thousands of pounds to reach Europe, dispelling the idea that they are destitute.
"More than double the number of migrants have landed in the first eight months of 2020 (nearly 3,950) than the whole of 2019 (1,850). Migration Watch UK has warned that more than 7,500 could land by Christmas," reports Breitbart.
The alarming migrant crisis on the south coast of England has finally started to receive attention following months of former Brexit Party leader Nigel Farage drawing attention to it.
First it was a taxi service into Dover.

Then it was free coaches and Four Star Hotels.

Now it's guided tours of Anfield Stadium for illegal migrants.

When will this madness end? pic.twitter.com/OR0pHya9z2

— Nigel Farage (@Nigel_Farage) August 6, 2020
After exposing how a packed hotel was being used to house illegal migrants in Bromsgrove, Farage revealed yesterday how others got VIP tours of Anfield Stadium after Liverpool's Premier League title win.
Farage revealed how at least four hotels in the north west of England were full of migrants, with Brits being unable to book them.
"It's completely one-sided," said Farage. "I'm doing my best to get this out because the Government don't want you to know about it; Serco, who'll be paid two billion quid over the next ten years [to accommodate migrants] certainly don't want you to know about it."
"All these people will be sending selfies and pictures back to their countries, wherever they come from, and the message is: 'Come on down, get into the country, hotels, 40 quid a week spending money, full board, trips to Anfield… It's stone bonkers," Farage said.
The taxi and hotel accommodation service for migrants is being overseen by the same "conservative" government that just announced Brits currently on holiday in Spain and other countries would have to quarantine for 2 weeks upon their return, a de facto house arrest which will strip many of two weeks unpaid wages.
SUBSCRIBE on YouTube:
———————————————————————————————————————
There is a war on free speech. Without your support, my voice will be silenced.
Please sign up for the free newsletter here. Donate to me on SubscribeStar here.
Support my sponsor – Turbo Force – a supercharged boost of clean energy without the comedown.
—————————————————————————
Danish Immigration Minister Admits Integration Policy is a "Fiasco"
Only 17% of Syrian women have jobs 5 years after moving to the country.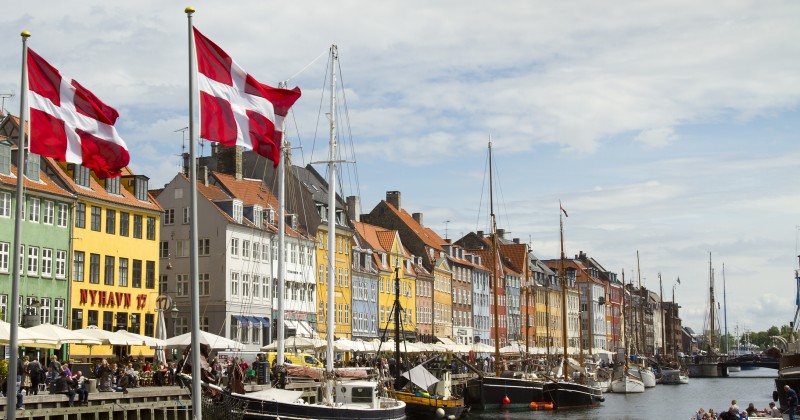 Getty Images
Denmark's immigration minister has admitted that his country's integration policy is a "fiasco," noting that just 17 per cent of Syrian women are in work 5 years after moving to the country.
Mattias Tesfaye, himself the son of an Ethiopian immigrant father, drew attention to the statistic which is featured in a new integration report that reveals less than half of Syrian men have found employment after the same time period of being in Denmark.
"Unfortunately, we cannot afford to be surprised. When we pursue the same integration policy, then we also get the same results," said Tesfaye, noting that immigrants from countries such as Thailand, the Philippines, and China do far better than Middle Eastern migrants.
"It is no longer a matter of ramping the transfers up and down. Or amending some points in immigration policy. It is about changing the requirements for newcomers who will begin their lives in Denmark," said Tesfaye.
To tackle the issue, the Danish government will no longer offer newly arrived "refugees" social security benefits. Instead they will immediately have to find a job or be enrolled in a 37 hour a week integration program.
Noting that the policy must be based around the fact that some immigrants integrate better than others, Tesfaye vowed to send migrants back as soon as their home country was deemed to be safe.
"The new thing now is that we will also demand a return trip. Refugees must return home when there is peace in their home country. I hope that Syrians will be the first group where temporary residence really means temporary residence."
Years prior to the 2015 influx of "refugees" from the Middle East, German Chancellor Angela Merkel admitted that the country's attempts to create a multicultural society had "utterly failed."
She then proceeded to open the floodgates to around 2 million migrants who headed to Europe.
Some of those migrants contributed to soaring violent crime and sexual assault rates, while terror attacks such as the Paris massacre were also directly connected to the open border policy.
SUBSCRIBE on YouTube:
Follow on Twitter:
———————————————————————————————————————
There is a war on free speech. Without your support, my voice will be silenced.
Please sign up for the free newsletter here. Donate to me on SubscribeStar here.
Support my sponsor – Turbo Force – a supercharged boost of clean energy without the comedown.
———————————————————————————————————————
Trump: "Tiny" Private Border Wall "Only Done To Make Me Look Bad"
"Should have been built like rest of Wall, 500 plus miles."
ElFlacodelNorte / Getty Images
President Trump issued a statement Sunday claiming that a small section of border wall that has been privately funded and constructed was "only done to make me look bad".
Trump responded to reports of the wall section going up along the Rio Grande Valley of southern Texas:
Reports indicate that the wall section was put up by a group calling itself We Build the Wall.
The group raised $25 million on the back of promises to reduce drug trafficking and illegal immigration.
It seems, however, that the wall section isn't all that good, with reports of it already 'eroding' and having to undergo an engineering inspection.
The report linked above indicates that The International Boundary and Water Commission and the National Butterfly Center have brought lawsuits over the wall construction.
President Trump has claimed that 240 miles of new border wall has been constructed since he took office, however that is a far cry from his campaign promise to have built a complete border wall by the end of his first term.
In addition, critics have noted that most of what has gone up is just replacement barriers for old and outdated sections of border fencing that were already there before Trump took office.
U.S. Census Bureau: Whites Under the Age of 16 Now a Minority in America
"This is going to be a diversified century for the United States."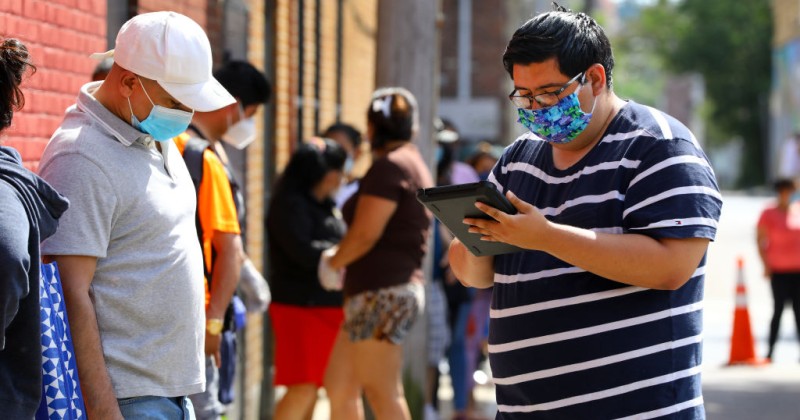 Boston Globe/Getty Images
New data from the U.S. Census Bureau has found that whites under the age of 16 are now a minority in America for the first time since records began.
Asians had the biggest demographic growth rate at 30% over the last ten years – two thirds of that driven by international migration, while the Hispanic population grew by 20% since 2010. The black population grew by 12% over the decade.
Whites grew by just 4.3%, a deficit explained by declining white fertility and a decrease in births. Whites also have a median age of 43.7, which is by far the highest of any demographic group.