ASHLEY, James Lavington
Rank: Captain
Service No: 246174
Regiment: Royal Army Medical Corps
Date of death: 6 February 1946
Age at death: 26
Died how:
Killed during a Jewish attach on an African coloured soldiers' camp near the township of Holon.
Buried or Commemorated: Ramleh War Cemetery, Israel
Bur or Com Ref: Plot 7 Row E Grave 8
Family Details:
Son of Dr. Thomas E. Ashley and Muriel Ashley, of Bristol; husband of Leela Rukmini Ashley (nee Reddy), of Stoke Bishop, Bristol.
Notes:
MB. Ch.B. (Bristol).
This database contains details of British deaths during the Palestine conflict 1945-1948.
https://www.roll-of-honour.com/cgi-bin/palestine.cgi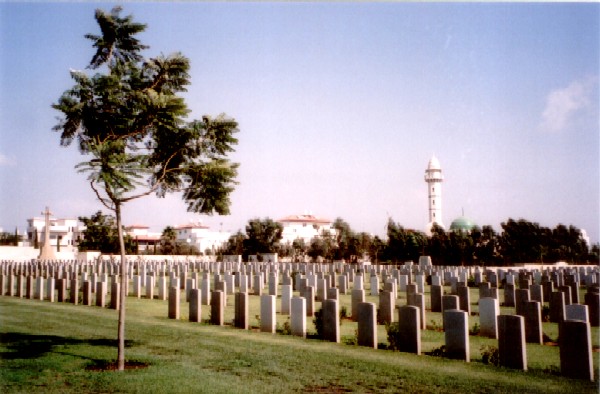 https://www.dailymail.co.uk/news/article-12608115/Rishi-Sunak-pledges-UK-steadfast-support-Isreal-Hamas-attacks.html
Vote Sunak get Apartheid Israel – Vote Starmer get Apartheid Israel
Would Prime Minister Sir Keir Starmer be, as they say, "good for the Jews"? Since the Corbyn years, this has become an inevitable question. And it is possible to argue that he would.
Sir Keir and his Jewish wife, Victoria, are members of St John's Wood Liberal Synagogue and are bringing their children up with a sense of Jewish identity. He has repeatedly vowed to tear out antisemitism "by the roots". When we met on Monday in a comically cramped cloakroom in a nursery in Harrow, he made a point of mentioning that he had extended family in Israel.
……
The heart of Labour's difficulties with Jews lies in its feelings towards Israel. In February, Amnesty International branded the country an "apartheid state" despite evidence to the contrary, including Arab ministers in government. Many Labour members, especially on the left, enthusiastically embraced this label.
https://www.thejc.com/news/politics/israel-is-not-an-apartheid-state-says-keir-starmer-as-he-apologises-for-the-corbyn-years-5tTeGqYxJE3DmQdQI2WIss
How Zionist Extremism Became British Spies' Biggest Enemy
In World War II's aftermath, MI5 turned to fight a new threat. It wasn't the Soviets. It was bombers from Jerusalem.
By Calder Walton, a historian at the Harvard Kennedy School.
But MI5's most urgent threat lay not in its diminished resources, nor from its new Soviet enemy. Recently declassified intelligence records reveal that at the end of the war the main priority for MI5 was the threat of terrorism emanating from the Middle East, specifically from the two main Zionist terrorist groups operating in the Mandate of Palestine, which had been placed under British control in 1921. They were called the Irgun Zevai Leumi ("National Military Organization," or the Irgun for short) and the Lehi (an acronym in Hebrew for "Freedom Fighters of Israel"), which the British also termed the "Stern Gang," after its founding leader, Avraham Stern. The Irgun and the Stern Gang believed that British policies in Palestine in the post-war years — blocking the creation of an independent Jewish state — legitimized the use of violence against British targets. MI5's involvement with counterterrorism, which preoccupies it down to the present day, arose in the immediate post-war years when it dealt with the Irgun and Stern Gang.
The 67 9/11 victims from the UK – learn their names and stories 20 years on
https://www.thenorthernecho.co.uk/news/national/uk-today/19566302.9-11-attack-remember-67-uk-victims-20-years/
We Were There to Document the Event – 9/11 & The Dancing Israelis
History and propaganda repeats ….. Can you spot Biden ?
"The entire system failed. It's not just one component. It's the entire defense architecture that evidently failed to provide the necessary defense for Israeli civilians," said Jonathan Conricus, a former international spokesman for the Israel Defense Forces.
"This is a Pearl Harbor-type of moment for Israel, where there was reality up until today, and then there will be reality after today."
https://edition.cnn.com/2023/10/07/middleeast/israel-gaza-border-security-intl/index.html
This Is a Pearl Harbor Moment for Israel
https://www.rollingstone.com/politics/political-commentary/gaza-invasion-israel-pearl-harbor-commentary-1234848663/
The document, entitled Rebuilding America's Defenses, was written in September 2000 by the neoconservative think tank, Project for the New American Century.
The plan shows that there would have to be major changes carried out to mold the American people in accepting the creation of a New World Order.
These men intended to take military control of the Gulf region whether or not Saddam Hussein was in power. It says "while the unresolved conflict with Iraq provides the immediate justification, the need for a substantial American force presence in the Gulf transcends the issue of the regime of Saddam Hussein."
The PNAC blueprint supports an earlier document attributed to Wolfowitz and Libby which said the US must "discourage advanced industrial nations from challenging our leadership or even aspiring to a larger regional or global role".
The document also called for the creation of "US space forces" to dominate space, and the total control of cyberspace to prevent "enemies" using the internet against the US. It also hints that the US may consider developing biological weapons "that can target specific genotypes and may transform biological warfare from the realm of terror to a politically useful tool".
It also mentioned that the only way this could be accomplished is with some catalyzing event– "a new Pearl Harbor. Written a year before 9/11 — the group got what they were seeking –an attack on America that united the country in hating a region of the world.
Just like the plan– then came the bio terror — just like the plan — and now we await cyber space and outer space threats as it is the next step in their plan to control the world.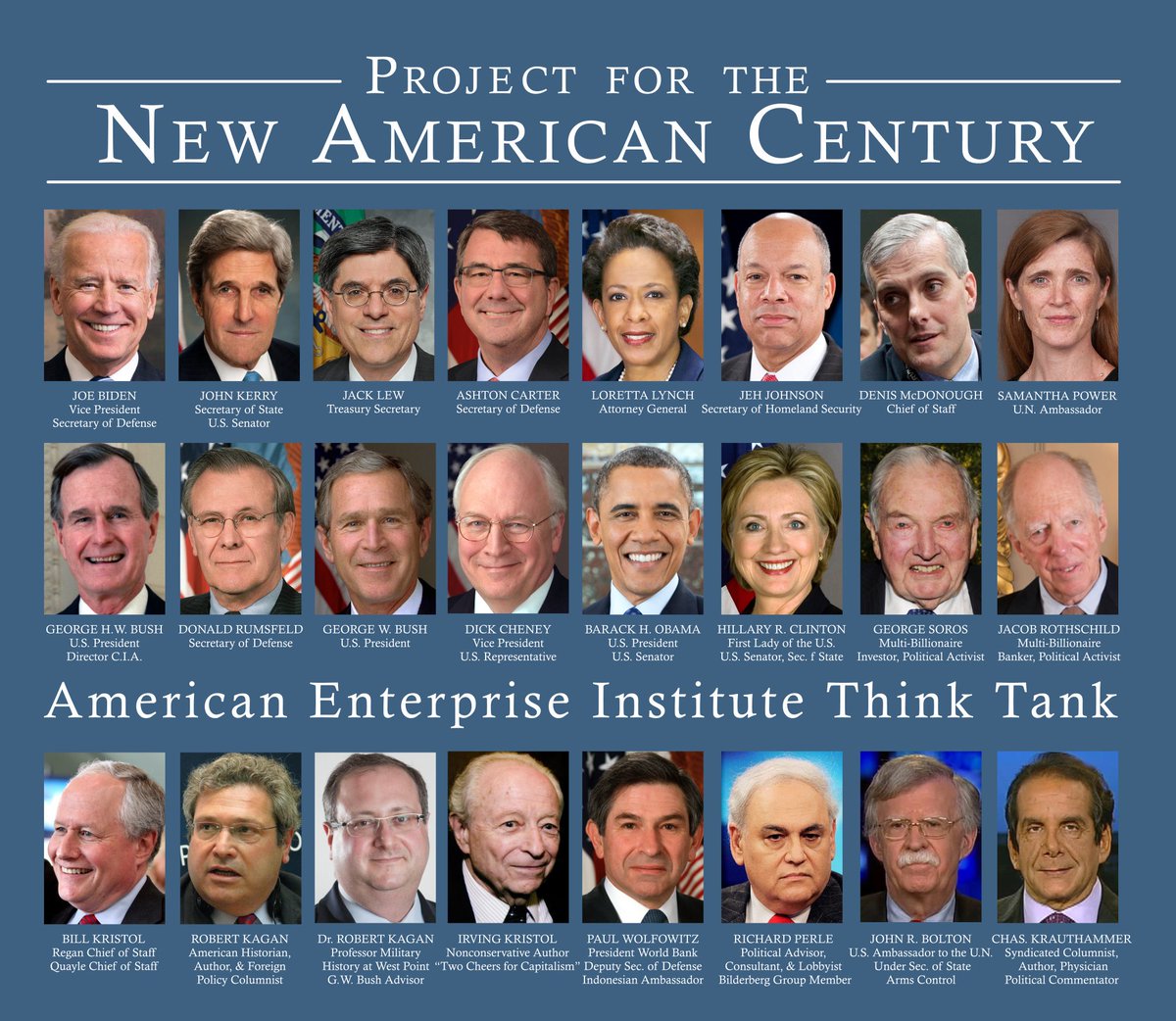 https://www.politico.com/news/2023/10/08/pentagon-ships-aircraft-israel-hamas-00120523