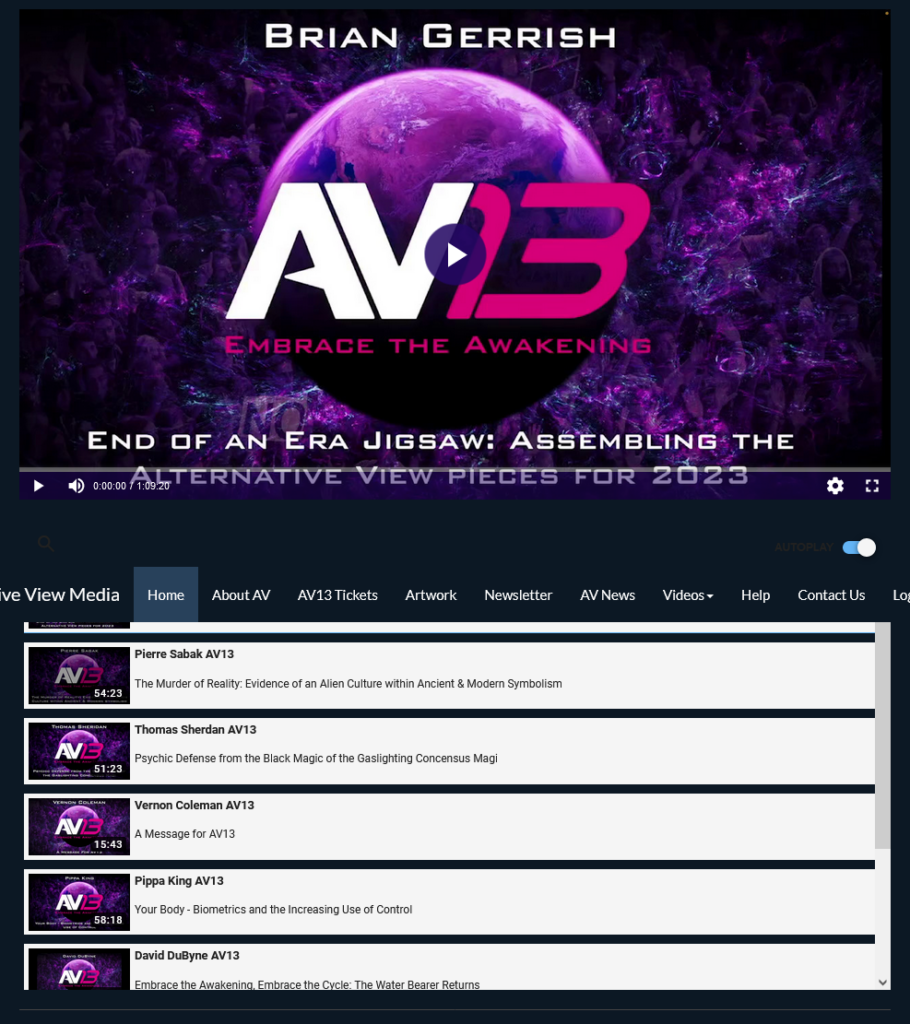 A Big Thank You
A big thank you to those of you who attended the AV13 Conference in Milton Keynes. It was fantastic to finally get back together and welcome old friends and newcomers to a very enjoyable and memorable event. We are already already working on the next AV events. You will find details below. If you didn't make it to AV13 I'm pleased to say we now have the presentations up on the AV website.
Regards and best wishes.
The AV Team.
Next AV Events
You are welcome to join us for:
The Alternative View Presents Gary Fraughen
The Assembly Rooms Glastonbury – 24th March 2024
Tickets will be on sale in early November.
The Alternative View 14 Conference
Date and venue TBA – May 2024
Details and tickets will be announced in due course.