Trudeau's Plane Was 'Full Of Cocaine', Missed G20 President's Dinner Because 'He Was High': Ex-Diplomat Deepak Vohra's Shocking Allegations – Free Press Journal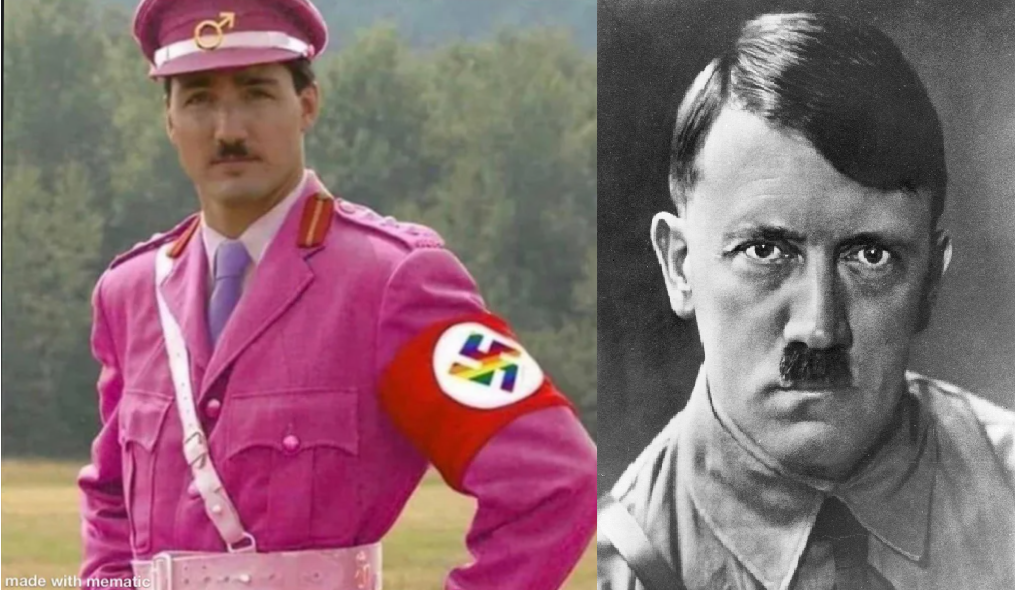 During Canadian PM Justin Trudeau's visit to India for the G20 summit this month, his plane was "full of cocaine". Additionally, the Canadian prime minister "did not come out of his room for two days", which hindered his participation in G20 events.
These claims, described as a "credible rumour," were made by Deepak Vohra, a retired Indian diplomat, during an appearance on Anchor Deepak Chaurasia's program on Zee News.
"In his parliament address, he used the words 'credible allegations' against India. How can allegations be credible? Either it can be credible or an allegation. I also have a 'credible rumour' to make in this case that 'Trudeau' is crazy. It is a credible rumour," Vohra said.
"My wife saw him at the Delhi airport and said that Trudeau looked depressed and stressed. We don't know the reason. I don't know the reality, but social media and some 'credible rumors' suggest that his plane was full of cocaine. He also missed the President's dinner as some people say that he was not in his senses due to the drug consumption. So, seeing this nothing can be said about what goes on in his mind," Vohra went on to add.
"He has definitely gone insane. He has become lonely. He is now trying to show that he is a Canadian Rambo and nothing can go wrong in his presence. India has done the right
thing by suspending visa services in Canada. The Indian government has shown that now we are 'New Bharat' and that we'll take a stand for the betterment of the country," the former diplomat said.
Full article :- https://www.msn.com/en-in/health/nutrition/trudeaus-plane-was-full-of-cocaine-missed-g20-presidents-dinner-because-he-was-high-ex-diplomat-deepak-vohras-shocking-allegations/ar-AA1hhpxY
The Drug Bust of Justin Trudeau in India which Ottawa is probably hiding
Ansh Pandey by Ansh Pandey
September 15, 2023
The Drug Bust of Justin Trudeau in India which Ottawa is probably hiding
The specific details of the challenges and issues faced by Trudeau during these interactions and his visit to India were not provided in the text, but it is clear that his return to Canada has been met with significant criticism and difficulties on the international stage.
The 36-Hour Delay
Canadian Prime Minister Justin Trudeau encountered a significant setback following the G20 summit in India when he was denied departure due to a technical issue with his plane. This incident resulted in a 36-hour delay before he could finally return home.
Trudeau and his delegation had initially planned to depart from Delhi two days after their arrival for the G20 Summit on September 8. However, a technical snag in his Airbus aircraft disrupted their travel plans.
….
Once the issue was rectified, Union Minister Rajeev Chandrasekhar was present at the airport to bid farewell to Trudeau and express gratitude for his participation in the G20 Summit.
However, it's worth noting that the Canadian Air Force's CC-150 Polaris plane, initially en route to pick up Trudeau, was unexpectedly diverted to London, with no official explanation provided for this diversion.
Technical Snag Really?
The unusual aspect of Trudeau's plane snag was the prolonged delay in identifying the specific technical issue, a process that typically takes only hours. Additionally, Trudeau was prevented from participating in any public events during this time, adding to the mystery surrounding the situation.
It is indeed perplexing that the nature of the problem and the restrictions placed on Trudeau's movements were not in line with standard procedures. The details of what precisely transpired during this incident remain undisclosed, shrouding it in secrecy. However, there are now emerging rumors and speculations about the incident, further deepening the intrigue surrounding this unexpected turn of events.
According to multiple sources, the Canadian aircraft faced departure denial due to the discovery of a significant quantity of drugs onboard, creating a drug-related angle to the incident. Airport sniffer dogs reportedly detected a substantial amount of drugs on Trudeau's plane, leading to the cancellation of his departure.
Additionally, Trudeau was unable to engage in any public activities or tours within India during this time. Surprisingly, it took him two days to arrange an alternative flight, which is noteworthy given the usual tight schedules of heads of state.
…
Rumors have also emerged, suggesting that Prime Minister Trudeau requested Indian PM Narendra Modi to handle the matter discreetly, keeping it between them as "friends." This request comes despite previous strains in India-Canada relations.
After Indian officials resolved the matter, Trudeau was permitted to depart from India. However, the persistence of rumors surrounding drugs on his plane raises questions. If these rumors are baseless, one might wonder why Canadian media has remained silent on the issue despite their prevalence on social media for a week.
It is perplexing that media coverage has predominantly focused on explaining the technical snags rather than addressing the lingering drug-related speculation. This discrepancy in reporting raises further inquiries into the transparency of the incident and whether there are undisclosed details or motivations behind the media's choice of narrative.
In the absence of concrete evidence, we cannot definitively affirm the accuracy of the reports concerning drugs on Trudeau's plane. Yet, the question lingers: were there drugs on Trudeau's plane? As the details surrounding this incident remain murky, it prompts us to question whether there is more to this story than meets the eye.
Full article :- https://tfiglobalnews.com/2023/09/15/the-drug-bust-of-justin-trudeau-in-india-which-ottawa-is-probably-hiding/