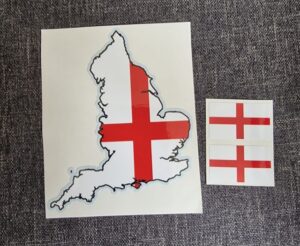 Put a Welsh dragon to the left.
They're on the same team.
Independence from Westminster and all world government bodies.
Come to that we need a white dragon design.  England's original flag was a white dragon.
The red and the white dragon can work together.
via James Blake on facebook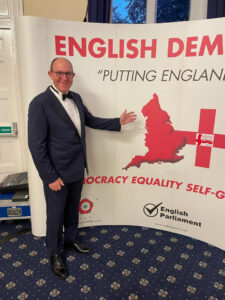 That's me at Teds conference when I launched the T-E-D mascot/nickname in 2022 (get it?).
Next week is 2023 equivalent in Nottingham from Friday night 6th.  Main event is October 7th.  There are only three rooms left in the hotel as of this morning.
£180 two dinners and all food plus room for two nights.  It cheaper than staying at home!  See you there.
Or just turn up on Saturday from 9 am to hear me on money and campaign, Lembit Opek, and Godfrey Bloom opening the batting.
The Welsh Independents should send a representative to observe.
Details on www.englishdemocrats.party
Wales and England to trade and co-operate with each other as free people and nations