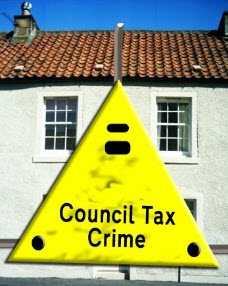 From: Joe
Date: Sat, Sep 2, 2023 at 9:35 PM
Subject: Alleged Fraud at Portsmouth Council and Magistrates Court Courats
Things are warming up nicely on the Council Tax Fraud as you can see in the above video.
Every single Court Case has been .unlawful as Councils do not have lawful authority to issue a Summons for Council Tax cases.
In Portsmouth Magistrates Court the person on trial said just that – the Judge, then asked the Council's Solicitor, were does the Council get its authority?
She replied, from the Local Government Act 1992.
The Judge responded, I have looked, and no it does not.
Sorry Judge, she said, from the Magistrates Court Act 1980 (?).
The Judge responded again, with, no it does not.
He then adjourned the Hearing to gave her sometime to find whatever legislation the Council claim to be using.
At the next Hearing a new Judge said that he was not there to hear any legal arguments, but to move the case from Portsmouth to Sussex, with a new date to be set later.
Council Tax is a Fraud, and if you want to prove that for yourself (please do not believe anything I say about it) simply phone your local Council and ask them precisely were in the Local Government Act 1992 it says that people living in domestic properties need to pay Council tax.
They will not tell you.
Only non-domestic properties I.e. business properties are Rateable.
Try contacting the Valuation Office Agency and ask them to confirm that your property (give them your address) is a domestic one?
And also conform that it is NOT on the non-domestic list?
They will rely that this is privileged data owned by HMRC ( of which the GAO is part) and that you cannot see it.
To check this for yourself find your nearest VOA office and check the details to see where to email your Freedom of Information Request.
Oh and every Council in the country is up to the same tricks.
Source: https://t.me/fgG9lWgvdQllNzRk/3989