Russia overtakes Germany as largest European economy, India gets an oily bonus and the people of Europe pay the heaviest price as corporate pirates loot them whilst shrieking Net Zero.
https://www.worldeconomics.com/Country-Size/Russia.aspx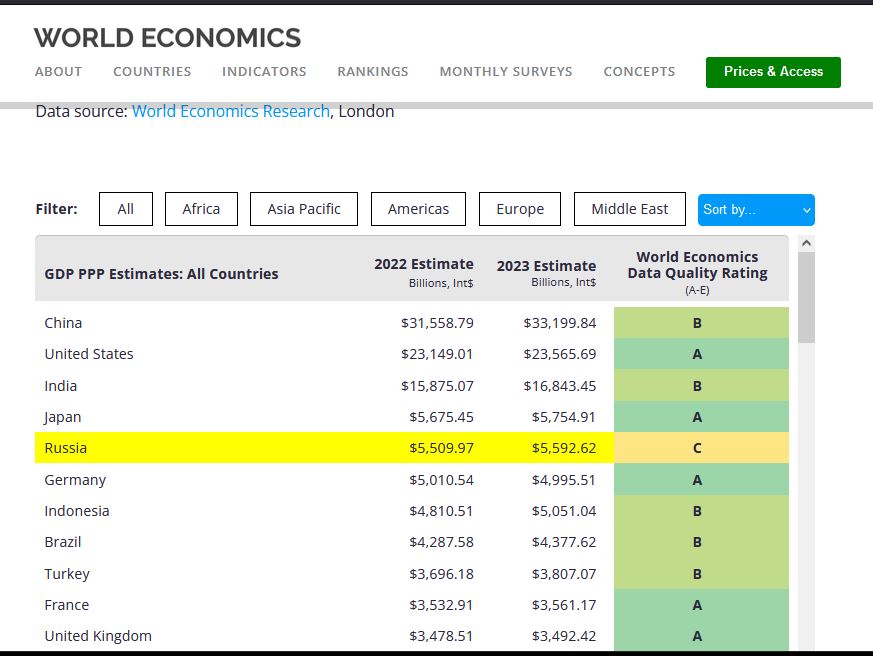 E.On reports rise in UK sales and profit as boss urges action on fossil fuels
UK NewsPublished: Aug 9, 2023
The German energy giant said its global revenue fell in the last six months, while one measure of profit rose.
Energy giant E.On has reported an eight billion euro (£6.9 billion) increase in its UK sales over the last six months.
The German company said it plans to invest billions across Europe as it revealed a 1% drop in sales there to around 52.4 billion euros (£44.8 billion) over the half year.
But sales in the UK rose at breakneck speed, hitting a little under 21 billion euros (£18.1 billion), up from 12.8 billion (£11 billion) a year earlier, the business said.
Adjusted EBITDA – a measure of profit which strips out the impacts of tax and other items – more than doubled in the UK to 839 million euros (£723 million).
Across the group adjusted EBITDA was 5.7 billion euros (£4.9 billion).
The energy crisis … has shown us that we must finally forgo fossil fuels and design an independent, affordable, and secure green energy supply

Leonhard Birnbaum, E.On
Speaking on Wednesday morning, chief executive Leonhard Birnbaum said that recent weather and the energy price crisis of the last year shows the world must move beyond carbon-emitting energy sources.
"July 2023 was the hottest month the world has ever experienced since weather records began," he said.
"Climate change is here, and it's becoming more and more tangible.
"And the energy crisis too has shown us that we must finally forgo fossil fuels and design an independent, affordable, and secure green energy supply.
"That's why the demand for sustainable energy solutions is growing."
It comes as Germany has set out plans to expand the total capacity of its wind and solar farms to 330 gigawatts (GW) by the end of this decade.
The UK Government is planning for 50GW of offshore wind and 70GW of solar by 2035.
Today, we published our half-year financial results for 2023. E.ON showed a strong financial and operating performance. Our CFO Marc Spieker provides more details on our half-year results 2023.

For more information: https://t.co/oyV6POJRer pic.twitter.com/uuQuAR5gBH

— E.ON Group (@EON_SE_en) August 9, 2023
E.On said it has received 240,000 applications from renewable generation sites to connect to its German electricity grid in the six months, more than twice as high as last year.
"In particular, we're seeing a real connection boom for small solar systems for private households," Mr Birnbaum said.
Installing solar panels on the roof has become increasingly attractive over the last year as households try to escape high energy bills.
"This huge demand makes it increasingly clear that the network expansion has to take place on an industrial scale," the chief executive said.
Last week, a Government-commissioned report warned that if the UK does not increase the speed at which it is building its grid, it will waste a lot of the investment in renewable energy which has been made, and is being made.
https://cdn-www.expressandstar.mna.arcpublishing.com/news/uk-news/2023/08/09/eon-reports-rise-in-uk-sales-and-profit-as-boss-urges-action-on-fossil-fuels/