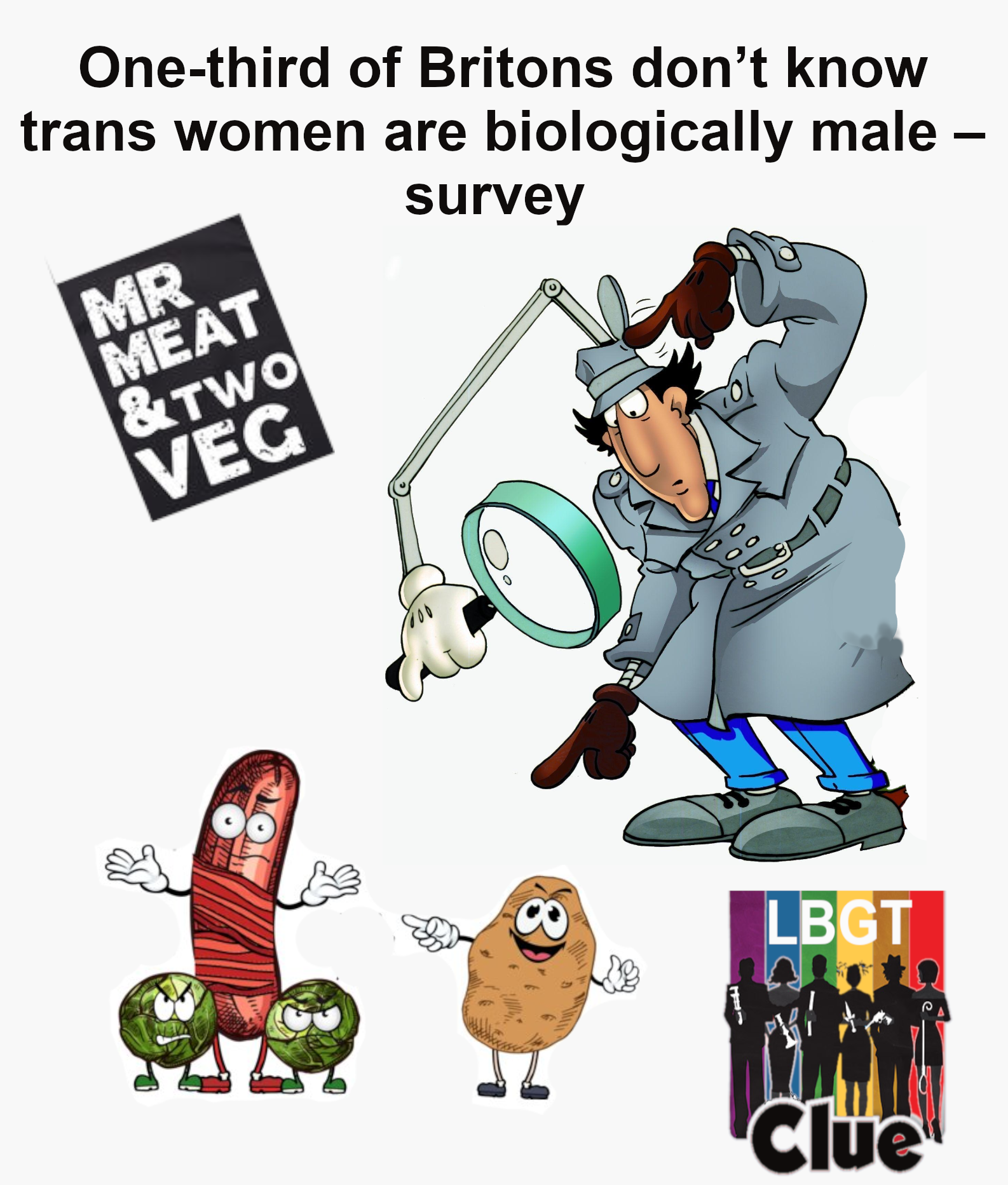 RT
3–4 minutes
Research has shown significant public confusion over various gender-related terms in the UK
A survey conducted in the United Kingdom has shown that more than one-third of respondents did not know that transgender women were born biologically male, as campaigners call for greater understanding of the phraseology being used in the ongoing debate over gender.
The poll, which comes from Scottish-based analysis group Murray Blackburn Mackenzie (MBM), showed that 35% of people sampled were of the belief that a transgender woman was someone who was born as a female, or did not know what the term meant.
The results, MBM said, showed that there are "high levels of misunderstanding and confusion" regarding gender-based phrases in the UK. The group added that the survey underscores a need for further clarity on language being used by the media in relation to debates around transgender athletes in sport or gender-affirming care.
"Using these terms, without spelling out what they mean for a person's sex as a matter of course, will leave a large minority of people at best uncertain," MBM's Lisa Mackenzie said.
The survey data also showed that 40% of people did not have an accurate definition of the term "trans woman," while the 25-34 age group was less knowledgeable about gender language than both the 18-24 and 55+ groups.
Trans athletes banned by British sports association
The topic of gender-based terms and gender identity has been a prevalent one in recent years, especially as it pertains to transgender women competing against biologically born women in sport. Gender-affirming care for people under the age of 18 has also incited debate about the ethics involved in medically assisting the gender transition of a young person.
Critics of the latter claim that many cases in which a minor disagrees with their biological sex can be explained as a side-effect of puberty, or gender dysmorphia – a clinical term used to describe when a person doesn't feel associated with the sex assigned at birth.
Various Republican-led legislatures in the United States have set in motion plans to restrict gender-affirming care for minors, while several sporting governing bodies have imposed rules over the past several months to restrict the ability for transgender women to compete against biological women in competition.
The topic drew widespread media attention after swimmer Lia Thomas became the first transgender athlete to win a female national collegiate title in the United States in March 2022. Thomas had previously competed, largely without success, on the University of Pennsylvania's men's swim team.
According to Maya Forstater from the Sex Matters campaign group, "When policy decisions are being made it is crucial that people understand what is meant.
"They need to spell out clearly whether the person is male or female," she told The Telegraph.