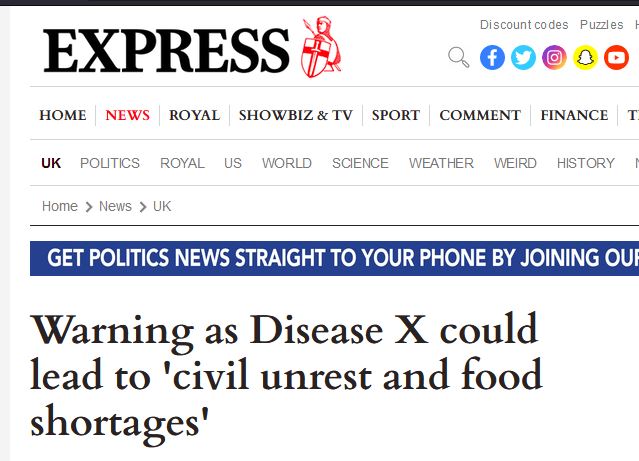 According to the fearmonger  / journalist prestitute Christopher Sharp…
Disease X could lead to civil unrest and food shortages if it isn't properly dealt with, experts have warned. Earlier this week, the UK announced it had started developing vaccines to treat Disease X.

Disease X is the term used to describe a virus which has the potential to cause severe disruption such as a pandemic.

Scientists have now started developing treatments for several viruses which could cause the same level of disruption as COVID-19.

Despite their preparation, Disease X could still wreak devastation on the UK if it isn't properly contained.

Express.co.uk has been speaking to Dr Veronika Matutyte about what could happen if the disease struck today.

READ MORE Expert 'puts money' on cause of next pandemic as 'Disease X' vaccine underway [LATEST]
The Express would like you to believe that they are advised by an expert Dr Veronika Matutyte LOL.
However the esteemed expert is rather inexperienced and wet behind the ears.
Here is a screenshot of the bio available by following the link given in the Express article .. anyone interested in "sex toys".
https://peachesandscreams.co.uk/pages/veronika-matutyte
HOW CREDIBLE AND EXPERT IS SHE ?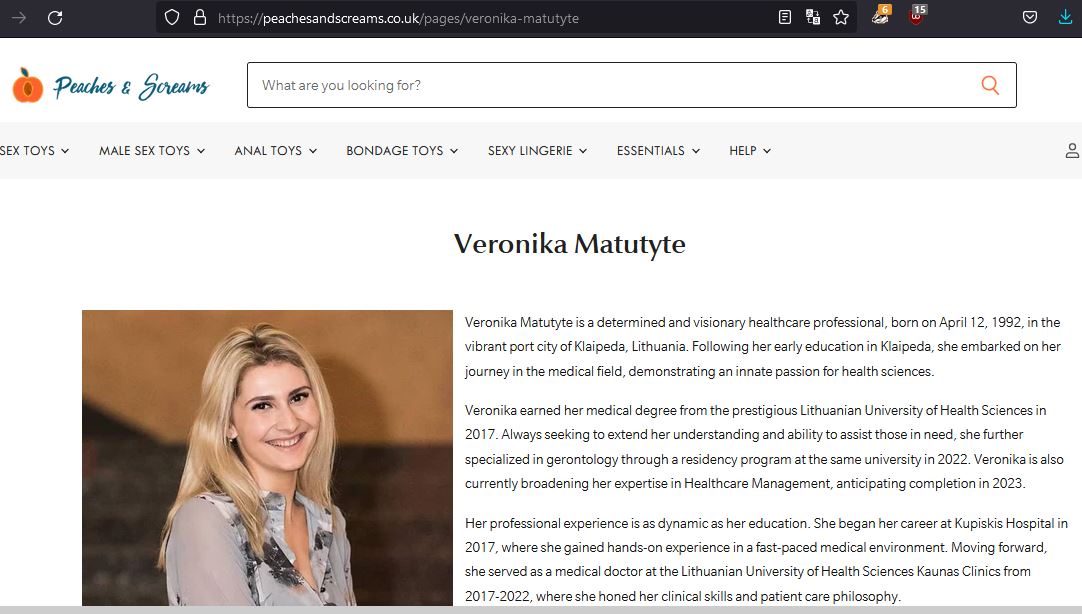 Dr Matutyte said that if Disease X struck now, the disruption would be severe and hit all areas of life.

She said: "If Disease X were to strike now, the initial impact would be a sense of uncertainty and panic.

"We'd witness a global race to understand its transmission, effects, and potential treatments. From a health perspective, the initial cases might overwhelm health systems, particularly if Disease X proves to be highly contagious or especially severe."

As well as overwhelming the NHS, Disease X could lead to violence in the streets.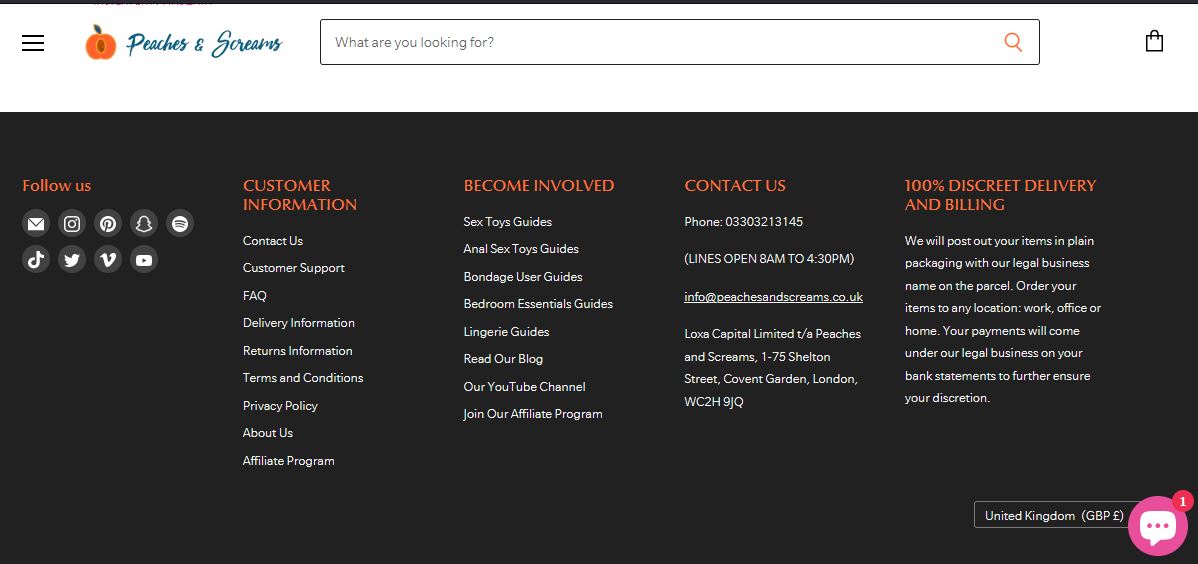 HOW CREDIBLE IS THE WET BEHIND THE EARS AWARD WINNING JOURNALIST ?
Christopher Sharp
News Reporter

Christopher Sharp is a News Reporter at the Daily Express. He covers national news and frequently writes about long Covid, chronic health conditions, and the Royal Family. He is particularly interested in human interest stories. Christopher previously worked as a journalist at youth news network Shout Out UK and holds a degree in law.In 2015 he was awarded the title of Most Influential Youth Journalist 2015 and in 2017 he was given presented with an award by the United Peace Federation for contributions to journalism following coverage of the Westminster Terror Attack and that year's general election.If you think you have a health or human interest story, get in touch by emailing christopher.sharp@reachplc.com or contact them on Twitter @ChristopherPBS.
christopher.sharp@reachplc.com

https://www.express.co.uk/journalist/123145/Christopher-Sharp
Some people may consider the term "media whores" rather harsh yet a whore will do anything you desire for money and most of the MSM are in one way or another at least indirectly on the government payroll.
30 Apr, 2020

The UK government is to hand newspapers an additional £35 million in ad revenue as part of its "Covid-19 communications campaign,"

The Treasury published details of the eyebrow-raising financial boost for Britain's print newspaper industry on Thursday, revealing that the millions will be spent over "the next three months" to communicate coronavirus guidance and advice to the public.

The sizable injection of taxpayers' money into the mainstream print media – which is largely bankrolled by billionaires such as Rupert Murdoch and Lord Rothermere – has riled many people on social media.

"One way to pay for the headlines," wrote one person on Twitter. Others went as far as claiming this was nothing short of "corruption," and intimated that this huge amount of cash could jeopardize the UK government being held to account during the coronavirus crisis.