Is this allegations by media or is there some actual evidence?  I read The Times editorial and saw no actual evidence at all.  I've been abroad for two months so might have missed key facts,
but is this the usual cover-up blaming a nurse for general incompetence and lack of care by management?  Most NHS hospitals are a nightmare for giving birth so what's the difference this time?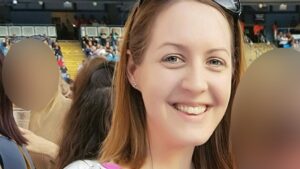 There's more to this – a lot of politics by the look of it.  Sky News writes –
The former director of nursing at the hospital where Lucy Letby murdered seven babies has been suspended from her current role.
Alison Kelly was the nursing director at the Countess of Chester Hospital while nurse Letby killed the babies and attempted to murder six others between June 2015 and June 2016.
Ms Kelly had been working in a similar position at the Northern Care Alliance NHS Foundation Trust, which runs Salford Royal Hospital and Royal Oldham Hospital, before she was suspended this morning.
An NHS England spokesperson said: "We welcome the independent inquiry announced by the Department of Health and Social Care into the events at the Countess of Chester and will cooperate fully to help ensure all lessons are learned.
"In light of information that has emerged during the trial of Lucy Letby, and the announcement of the independent inquiry, the Northern Care Alliance has suspended Alison Kelly."
'Sadistic' Letby refusing to leave cells – follow live sentencing updates
Letby not removed from unit after concerns were raised
The number of babies who suffered serious and unexpected collapses in the neonatal unit at the Countess of Chester Hospital increased significantly between 2015 and 2016.
Letby's presence when collapses took place was first mentioned to senior management by the unit's head consultant in late June 2015.
Concerns among some consultants about the nurse increased and were voiced to hospital bosses when more unexplained and unusual collapses followed, Manchester Crown Court heard.
But Letby was not removed from the unit until after the deaths of two triplet boys and the collapse of another baby boy on three successive days in June 2016.
Letby was confined to clerical work and in September 2016 registered a grievance procedure.
It emerged during legal arguments in the trial – in the absence of the jury – that the grievance procedure was resolved in Letby's favour in December 2016.