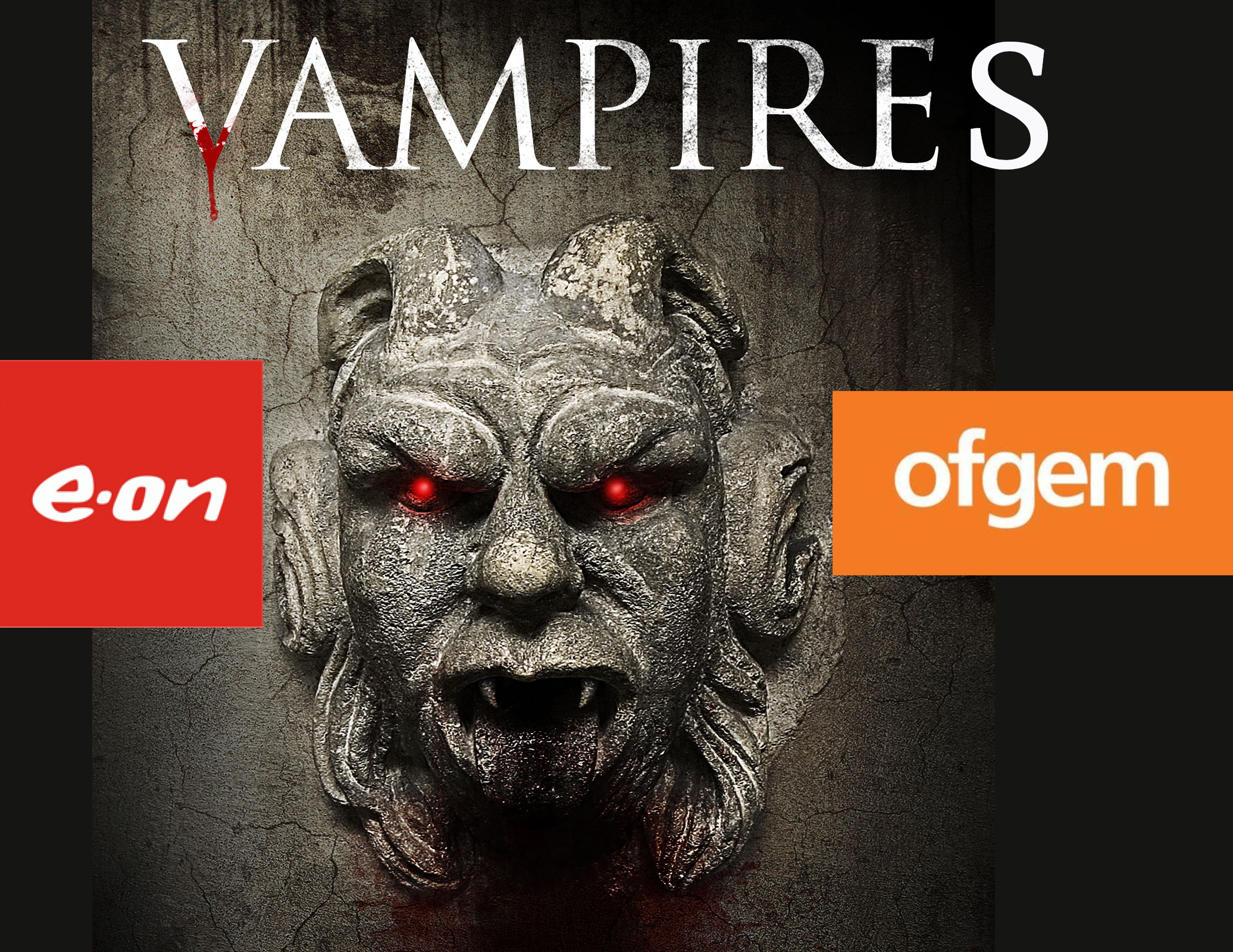 As well as EON overcharging customers with the blessing of OFGEM both EON and OFGEM are engaged in extracting vast funds from the public based on fraudulent claims of global warming due to human CO2 production.
A legal maxim applying in matters of contract is "FRAUD VITIATES EVERYTHING" thus energy customers should be entitled to a full refund of every last penny taken under those fraudulent energy contracts. Similar with any carbon taxes or costs and also for ridiculous carbon capture schemes.
CLASS ACTION REQUIRED !
Furthermore OFGEM in collusion with EON and the rest of the energy profitteers, parasitical middlemen who provide a billing mechanism and nothing else, are busying themselves creating a nationwide Net Zero justified digital panopticon that the East German (DDR) Stasi could only dream of.
Department for Business, Energy & Industrial Strategy, Ofgem and Innovate
UK Statement on the Energy Digitalisation Taskforce Report

Date: 19th July 2022

The digitalisation of the energy sector is critical to reaching net zero by 2050 and
supporting a smart, flexible energy system. The British Energy Security Strategy
published in April 2022 stresses the importance of flexibility to our energy security, to
ensure that we can efficiently match supply and demand and minimise waste.1 The
future net zero energy system will comprise millions of assets, including solar panels,electric vehicles, heat pumps, batteries, and other smart consumer devices. These assets are already in homes and businesses today, and the need to integrate them efficiently and securely into our energy system continues to grow.

….

As part of the Net Zero Innovation Portfolio's (NZIP) Flexibility Innovation
Programme,12 in April 2022, BEIS launched the Automatic Asset Registration
innovation competition. This offers up to £2 million to support the development of
solutions to automatically register small scale assets and to demonstrate the
technical feasibility of a central asset register to hold this data.
BEIS, Ofgem and Innovate UK Statement on the Energy Digitalisation Taskforce Report (1)
SOURCE – https://www.ofgem.gov.uk