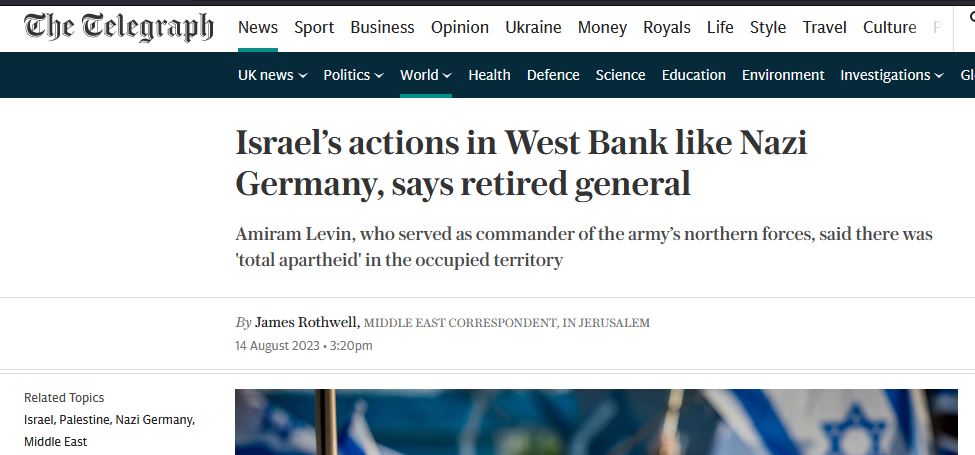 A retired Israeli general and former Mossad spy accused his country's government of "total apartheid" as he appeared to compare the occupied West Bank to Nazi Germany.
Amiram Levin, who served as commander of the Israeli army's northern forces and deputy director of Mossad, made the remarks during an interview with the Israeli broadcaster Kan.
"There hasn't been a democracy there in 57 years. There is total apartheid," Mr Levin said, referring to the ongoing Israeli military occupation of the West Bank.
"It [the army] is standing by, looking at the settler rioters and is beginning to be a partner to war crimes. These are deep processes," he added.
Full article ….
https://www.telegraph.co.uk/world-news/2023/08/14/israel-apartheid-state-west-bank-nazi-germany-amiram-levin/
Jeremy Corbyn – Ousted by the Israel lobby and Apartheid Israel Firster Sir Kier Starmer.