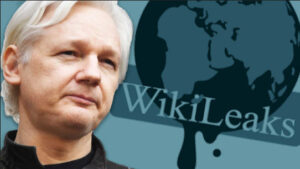 Wikileaks just dumped all of their files online. Everything from Hillary Clinton's emails, McCain's being guilty, Vegas shooting done by an FBI sniper, Steve Jobs HIV letter, PedoPodesta, Afghanistan, Syria, Iran, Bilderberg, CIA agents arrested for rape, WHO pandemic. Happy Digging! Here you go, please read and pass it on….. (File list here) Loads of them!
WikiLeaks is a publisher and media organisation founded in 2006. It operates as a non-profit and is funded by donations and media partnerships. It has published classified documents and other media provided by anonymous sources. It was founded by Julian Assange, an Australian editor, publisher, and activist, who is currently challenging extradition to the United States over his work with WikiLeaks. Since September 2018, Kristinn Hrafnsson has served as its editor-in-chief. Its website states that it has released more than ten million documents and associated analyses. WikiLeaks' most recent publication was in 2021 and its most recent publication of original documents was in 2019. Beginning in November 2022, many of the documents could not be accessed.
WikiLeaks has released document caches and media that exposed serious violations of human rights and civil liberties. They released footage, that WikiLeaks entitled Collateral Murder, filmed during the 12 July 2007 Baghdad airstrike in which Iraqi Reuters journalists were among several civilians killed by a U.S. helicopter crew.