"For the first time ever, the European Union will finance the purchase and delivery of weapons and other equipment to a country that is under attack," von der Leyen said last year, calling it "a watershed moment."
It is clear that from the very beginning, the events in Ukraine were planned by professional provocateurs, agitators, and "themed revolution" specialists within the bureaucracies of the U.S. State Department, Central Intelligence Agency, British MI6, and the European Union. https://www.voltairenet.org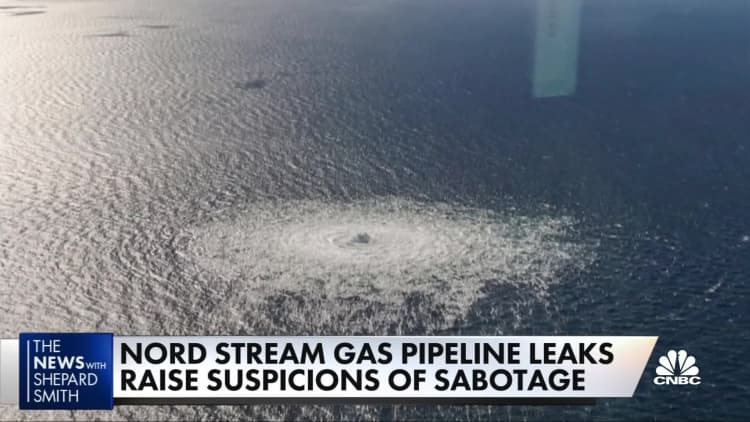 BRUSSELS, July 18 (Reuters)
European Union foreign ministers agreed on Monday another 500 million euros ($504 million) of EU funding to supply arms to Ukraine, taking the bloc's security support to 2.5 billion euros since Russia invaded Ukraine on Feb. 24.
"Today at the EU foreign ministers meeting, a political agreement was reached on the fifth tranche of military assistance to Ukraine," Sweden's Foreign Minister Ann Linde said in a statement.
The money should help the EU continue to jointly buy equipment and supplies for the Ukrainian military, including lethal weaponry, which the bloc has said should be used for defensive purposes.
EU rules normally prevent the bloc from using its seven-year budget to fund military operations, but the so-called European Peace Facility, which has a limit of 5 billion euros, is off-budget and can be used to provide military aid. https://www.reuters.com
Bloomberg Dec 2022
EU Set to Increase Weapons Fund Used for Ukraine by €2 Billion
European Union member states are set to increase the size of its fund to finance weapons deliveries by at least €2 billion ($2.1 billion) as early as next week, according to people familiar with the discussions.
The European Peace Facility, which currently has a ceiling of about €6 billion, reimburses governments for military deliveries to Ukraine, but is also used to support other countries. More than half of the fund has been pledged for military aid to Ukraine and member states see the need for further support.
RT – A few days ago, the humble folks of the World Law Foundation gathered at the United Nations in New York for the World Law Congress. One of the big items on the agenda was to hand out this year's World Peace and Liberty Award to none other than European Commission President Ursula von der Leyen, unelected de facto Queen of Europe, who accepted it on behalf of the commission.
Wow, didn't see that one coming. Particularly with a former EU commissioner being the vice president of the group's board, which also includes former Polish and French prime ministers, former Slovenian and Latvian presidents, a former EU vice president, and various Western establishment corporate figures, academics, and jurists.
You'd think that the same Von der Leyen-led EU Commission would have been a controversial candidate for a peace award given that it's constantly sided with Washington's military interventionism or at least have done little to nothing to stop it, and even led the way in the case of Libyan regime change. Most recently, the EU had a chance to stop the conflict in Ukraine before it even started by demanding Kiev's adherence to the Minsk agreements and rejecting the West's arming and training of anti-Russian fighters on the border with https://www.rt.com/news/580400-leyen-trudeau-peace-award/
The motto of @worldjurist, 'peace through the rule of law', describes well why the EU was built.

And what our mission is today.

Promoting international law and global peace.

Protecting fundamental rights in an ever-changing world ↓ https://t.co/8Ekt4cQgSG

— Ursula von der Leyen (@vonderleyen) July 21, 2023
rt.com – Information banned in the UK ( by OFCOM ) & EU to keep us free and save democracy.
Western money keeping Ukraine alive – Orban
Unlike Americans, Europeans cannot make cash materialize through "financial manipulation," the Hungarian Prime Minister noted
Ukraine is not a fully sovereign country, since it depends on Western donations to fund government spending, Hungarian Prime Minister Viktor Orban has argued. And it's the US that determines whether that aid will continue, he believes.
"The Americans can pull out a lot of money with all sorts of financial manipulations, but the euro is a different story, it's not suited for that," Orban said on Friday, in an interview with state broadcaster Kossuth radio.
While it is true that Ukrainians have suffered most from the hostilities, the premier added, the country's dependence means that the conflict cannot be called Ukrainian. A nation that cannot pay its expenses cedes sovereignty to donors, he stated.
"The Ukrainians have run out of strength. The only thing keeping Ukraine alive is Western money," the PM stated.
Brussels now cannot deliver on its obligations to its member states, including Hungary, the country's leader claimed, calling the bloc's support of Kiev one of the factors behind the financial shortfall.
EU member state sets condition for bloc's military package for Kiev
Orban expects that a shift in Washington may occur next year, amid the upcoming presidential election. In Europe, public opinion is putting pressure on politicians to seek peace, because "in a democracy the will of the people and the policies of the leadership cannot be that much at odds with each other in the long term." He reiterated Budapest's support for peace talks.
The EU had lost an opportunity to "localize" the ongoing conflict the way former German Chancellor Angela Merkel did with the previous crisis in 2014, he claimed.
Members of the 27-nation bloc suffered economically after backing the US-led campaign to punish Russia with sanctions over the Ukraine conflict, a fact that Budapest consistently raises.
In 2014, a Western-backed armed coup in Kiev deposed Ukraine's democratically elected government and empowered nationalist forces. People in Crimea then voted in a referendum to break away from Ukraine and rejoin Russia, while those living in Donbass demanded autonomy. Kiev reacted by sending its military to quash what it saw as a rebellion in the east, but failed.
Merkel helped negotiate the so-called Minsk Agreements, which proposed a road to peaceful reintegration of Donbass into Ukraine. She has since admitted that the deal, which was never implemented, was meant to buy time for Ukraine to build up its armed forces with Western help.