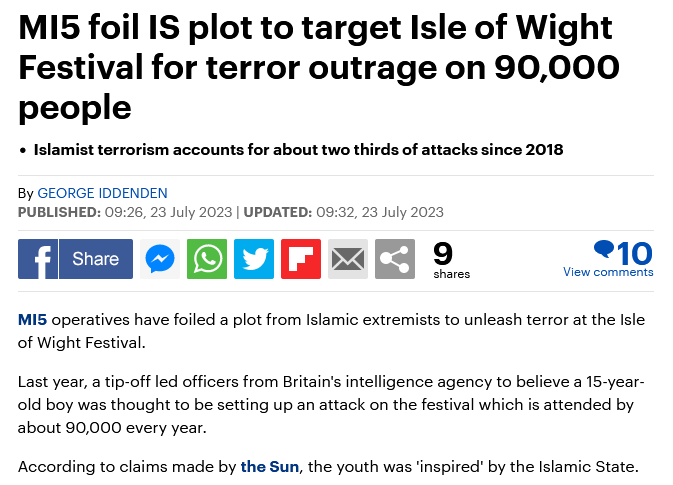 More fear porn designed to keep the masses scared and needing protection.
If the security services were doing their jobs correctly the public would never know what threats they've supposedly foiled. They don't need to know. We pay them to do their job so we can have safe and secure lives. We also don't need the media telling us how lucky we were to have then simply doing their job and the terror we have avoided. Whether you mention a terror event in the positive or negative you have still mentioned terror and it goes into the public consciousness.
It's applied psychology and nudging and should be banned by law.
Once the public wake up en masse and see what's going on it's game over. Let that be soon.