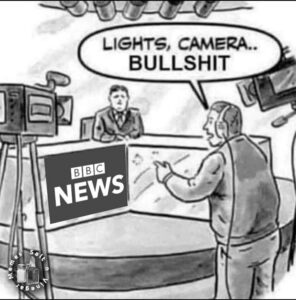 Bulbs,  Camera, Bullshit – BCB – almost there.
Please stop watching and be happy today.
Turn the damned thing off and all its misery.
Talk to your neighbours.
Find out there are, amazingly, people living in your street who know how to talk.  They don't look perfect.  They might be busy or shy, but persevere.  Making friendships makes you happy.
Making yet more money is necessary, but the joy of life, that is friendship, is for most people, missing.
Take responsibility for that and get working on it.  Don't waste what time you have left in this life watching a screen on your wall which wants you gone.  Be happier.  Be stronger.  Be a human being, not a vegetable.