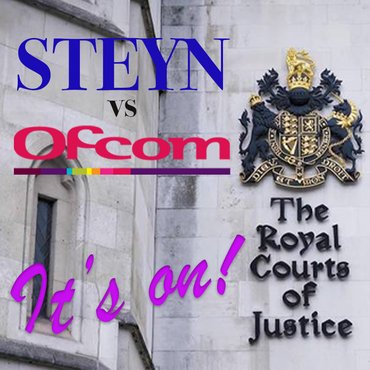 by Melissa Howes
Steyn vs Ofcom
June 5, 2023
Breaking news from Ofcom!
We can today confirm we will not be pursuing complaints made about ITV's coverage of the Coronation of King Charles III. Some viewers complained about comments made on the Royal family's appearance on the Buckingham Palace balcony.
According to its decision, Ofcom received 8,371 complaints about a comment actress Adjoa Andoh made about the balcony being "terribly white".
Our decision to not pursue these complaints further also takes into account broadcasters' and guests' right to freedom of expression.
Right-o.
Meanwhile, Mark was convicted in Ofcom's pseudo court after only 4 complaints in which he presented his take on official government numbers…
The Mark Steyn Show in question aired last year on April 21st. Ofcom's made a preliminary decision about it on November 4th (more on that later) and its final decision on March 6th.
A few weeks later, Mark's solicitor put Ofcom on notice. And, last month Mark's barristers exchanged "pre-action" correspondence with Ofcom suggesting they reverse their erroneous and illegal decision. They didn't.
So last week, Mark's KC Gavin Millar filed a petition seeking judicial review by the King's Bench Division of the High Court.
Below is a handy precis on the grounds as well as our take on Ofcom's response (here, "C" refers to Claimant Mark Steyn):
read more https://www.steynonline.com/13536/steyn-sues-the-uk-censor-ofcom