Petition
Referendum on ending government's economically costly Ukraine/Russia policies
The government, unless they change their policies, (including ending economically self-defeating sanctions against Russia (causing energy price rises) and sending billions in arms to Ukraine, instead becoming neutral peacemakers), to hold a UK wide referendum on the subject within six months maximum
More details
The government have intervened on one side in the Ukraine conflict, without any mandate from UK citizens, who have had to suffer massive economic consequences.
These include increased energy, cost of living, interest rate, inflation, unemployment, tax and rates rises, plus strikes, business damage, and reduced government services.
Taxpayers paid £100bn Energy price support and £10bn Ukraine military and other aid to date.
Striving for peace would help end the bloodshed, restore stability and deescalate the world energy, food and refugee situation.
Sign this petition  https://petition.parliament.uk/petitions/629895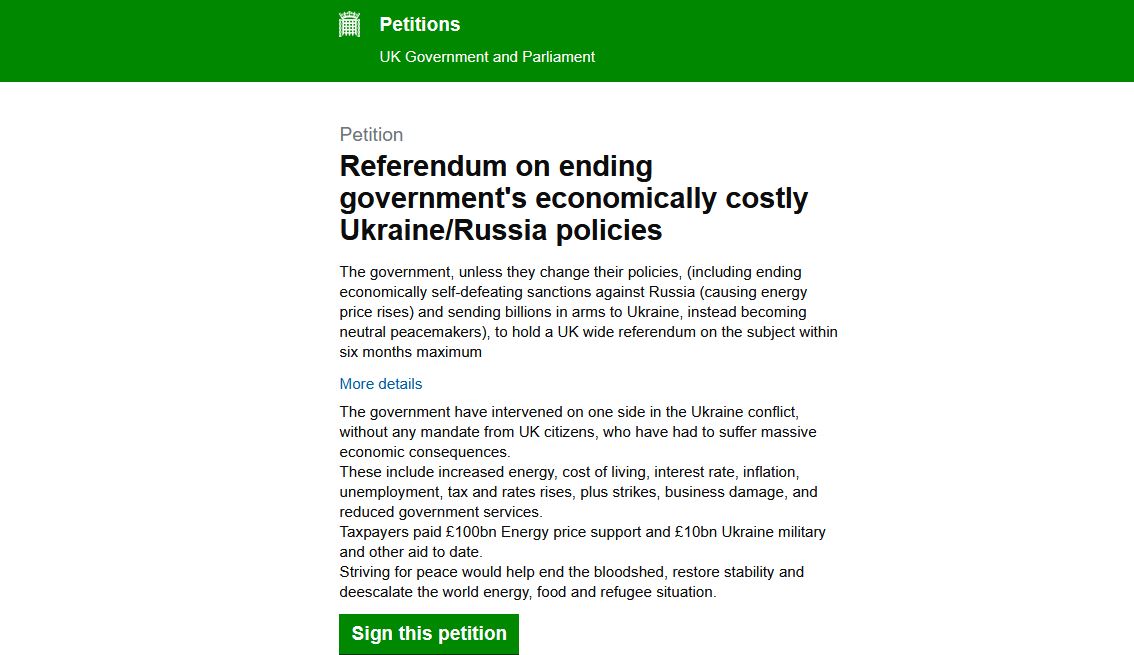 10,436 signatures 25th July 2023