Editors note
Boris Johnson is still a British MP, how can he perform that role and serve his constituents whilst  busy raking in the cash thousands of miles away.
Cowardly warmonger Boris a fanatical advocate of Slavic slaughter in Ukraine will of course not be risking his own neck on the battlefield.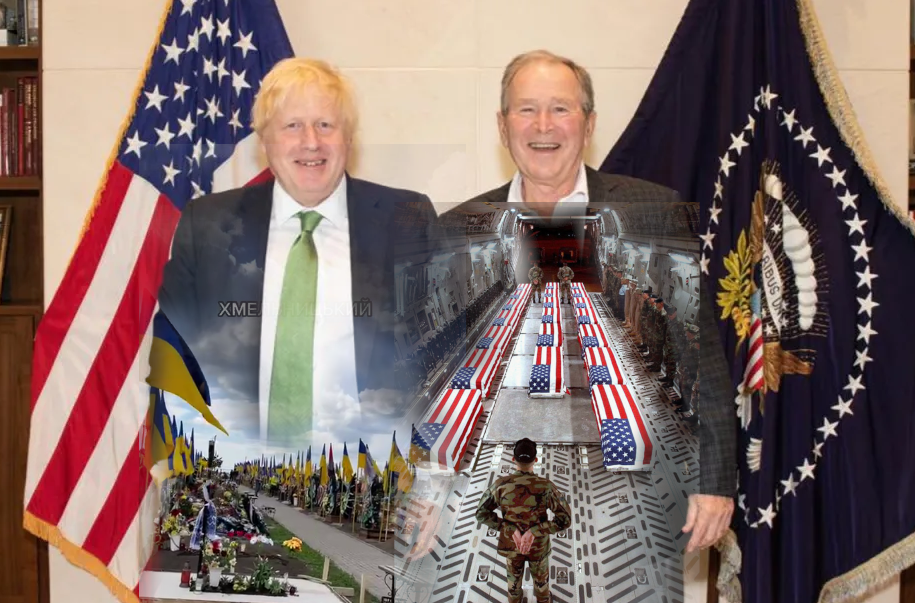 Boris Johnson is on a whirlwind tour of America, "the country of my birth". In Dallas yesterday the former Prime Minister told a group of Texan Republicans that "wild horses couldn't keep me away" from the US.
Johnson was born in New York, and told of his regret at having to give up his citizenship to avoid US taxes. He also posted this picture from a visit to ex-president George W. Bush, saying they had a "productive discussion" about the war in Ukraine. He hasn't always praised Bush, once calling him "a cross-eyed Texan warmonger". People change.
His next stop is Las Vegas, where Politico reports he will get a six-figure sum for a speech. A stab at the presidency next?
https://uk.news.yahoo.com/boris-johnson-starts-whirlwind-tour-102031637.html
Are the warmongers getting nervous? Disgraced former UK Prime Minister Boris Johnson was in Texas this week to lobby Republicans to continue sending billions to Ukraine. Who's paying for his lobbying? Guess who…us! Also today: US military contractors are FLEECING the American taxpayer and getting mega-rich on the Ukraine war. Grift all around.