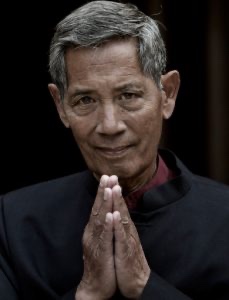 Dear Doctors for Covid Ethics subscribers and friends,
Thank you for your ongoing interest in our efforts to provide honest, independent scientific information and analysis regarding COVID and mRNA vaccines. We want to call your attentions to the court hearing of Dr. Sucharit Bhakdi, scheduled on May 23, 2023.
Dr. Sucharit Bhakdi is Professor Emeritus of Medical Microbiology and Immunology, Former Chair, Institute of Medical Microbiology and Hygiene, Johannes Gutenberg University of Mainz. He has been telling the truth about COVID-19 and the mRNA vaccines since the very beginning of the so-called "COVID-19 Pandemic." As a result, in order to silence him, he has been vindictively accused of two unfounded charges in connection with two public statements he made in April and September of 2021. He is now facing a hearing at the lower court in Plön, Germany.
Read the timeline of Dr. Bhakdi's legal case.
https://doctors4covidethics.org/timeline-of-the-events/.
Dr. Bhakdi urgently needs your support. 
Dr. Bhakdi has played a leading role in shaping and communicating the Doctors for COVID Ethics message. Doctors for COVID ethics have informed and will continue to inform the general public about COVID-19 and vaccination based on conscientious science. We support the right of Dr. Bhakdi's freedom of speech, share his concerns, and stand with him.
Information on Prof. Sucharit Bhakdi, MD
https://doctors4covidethics.org/about-sucharit-bhakdi-md/;
Thank you for reading, and please share this information.
Best Regards!
Doctors For Covid Ethics