Marianna Spring BBC Disinformation Correspondent (aged 27) on Investigative journalism
The @BBC's disinformation + social media correspondent @mariannaspring is part of the new #BBCVerify team which launched this week to address the threat of disinformation + build trust. At #SirHarrySummit she told us why today investigative journalism is more important than ever. pic.twitter.com/n9RFxKuXau

— sirharrysummit (@sirharrysummit) May 24, 2023
Along with coining the term disinformation Soviet dictator Joseph Stalin engaged in witch hunts, persecution and purges of percieved enemies labelling them as "enemies of the state".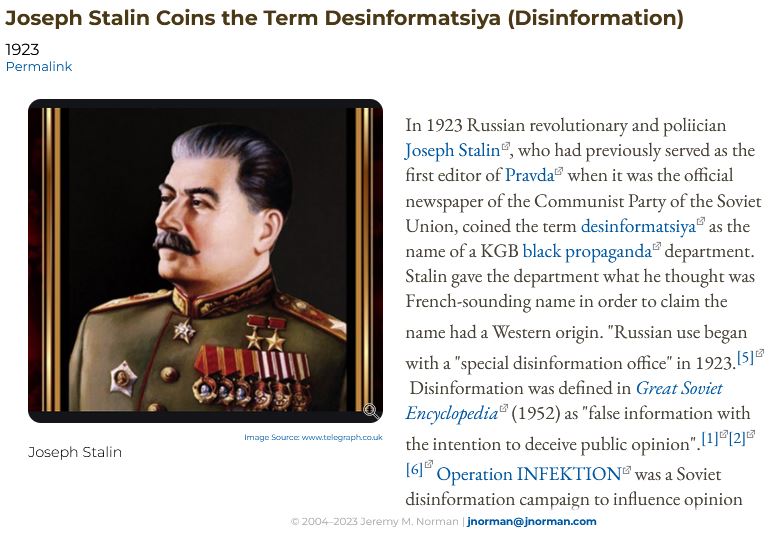 source  https://www.historyofinformation.com/detail.php?id=5069
A glorious example of the "fair and balanced" BBC journalism we should aspire to.
Featuring the South African Secretary General clearly not a man to be intimidated.
Marianna Spring's infamous conspiracy theory chart enhanced for easier reading.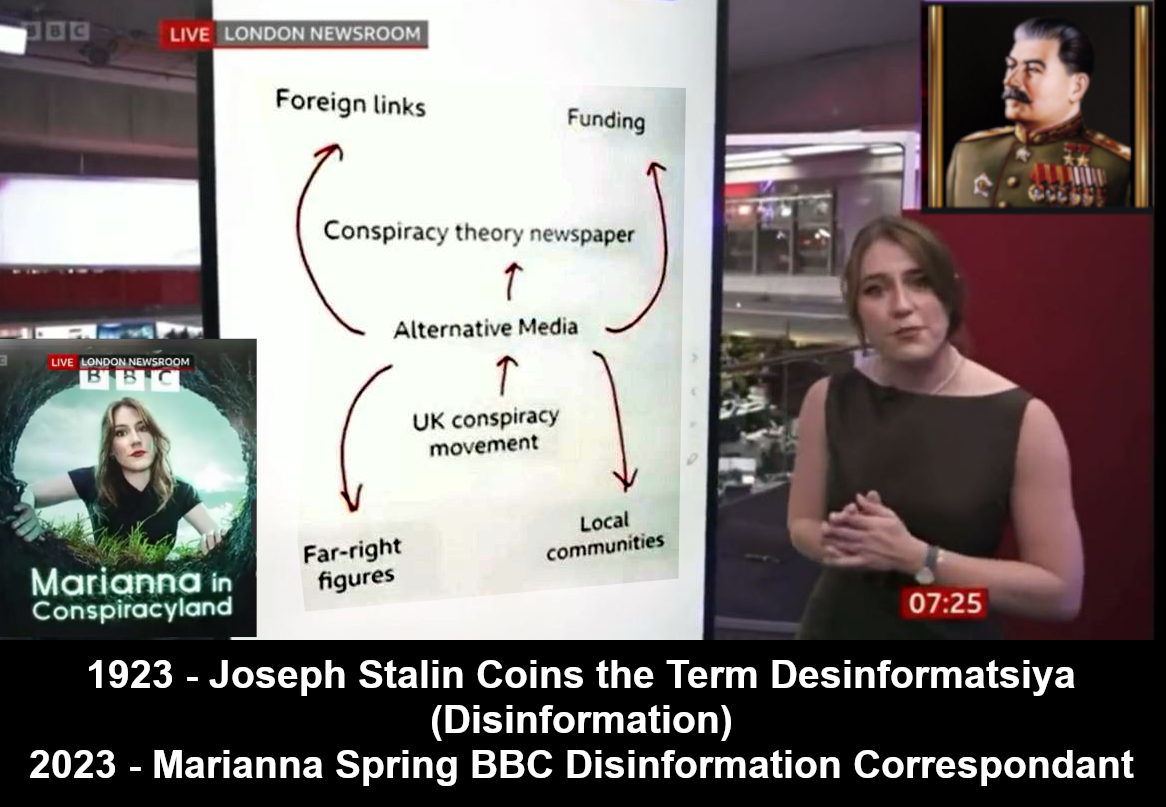 Seemingly competing with the BBC in the information space may see you branded and verified as "far right" conspiracy theorists.
Self acclaimed "Far right" pundits at The Podcast of the Lotus Eaters whilst remaining light hearted and entertaining seem a bit miffed by this and expose how ridiculous and insecure the no longer trusted BBC has become.
Of course presentation of news that the BBC fail to report on and criticism of the official and often false narrative is not a far right monopoly.
The following is provided by the steadfast Tony Gosling a former BBC man and his co-presenter Martin Summers who is described as a left wing Irish republican the intro to their weekly show NOT The BCfm Politics Show A Bristol Angle on World Politics. Incidentally broadacast from "The Peoples Republic of Stokescroft Arts Centre".

Comically if we follow the genius logic of the BBC Verify chart, avowed socialists Tony and Martin would be tarred with the far right brush of the BBC.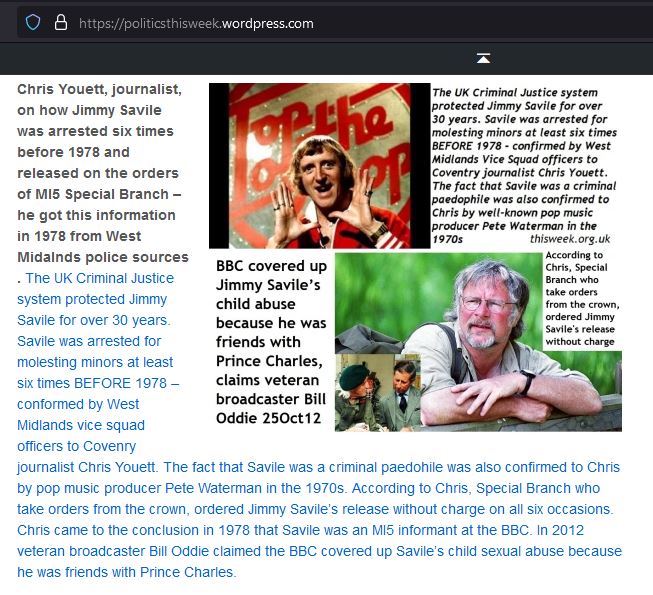 source https://politicsthisweek.wordpress.com/2023/05/17/not-the-bcfm-politics-show-presented-by-tony-gosling-140/