Many of you will have read TheLight newspaper. Its probably the one referred to on the infamous BBC Verify chart.
The delightful Marianna Spring recently left her BBC bunker and travelled all the way up north to interview the editor  Darren Nesbit in of all places a public house.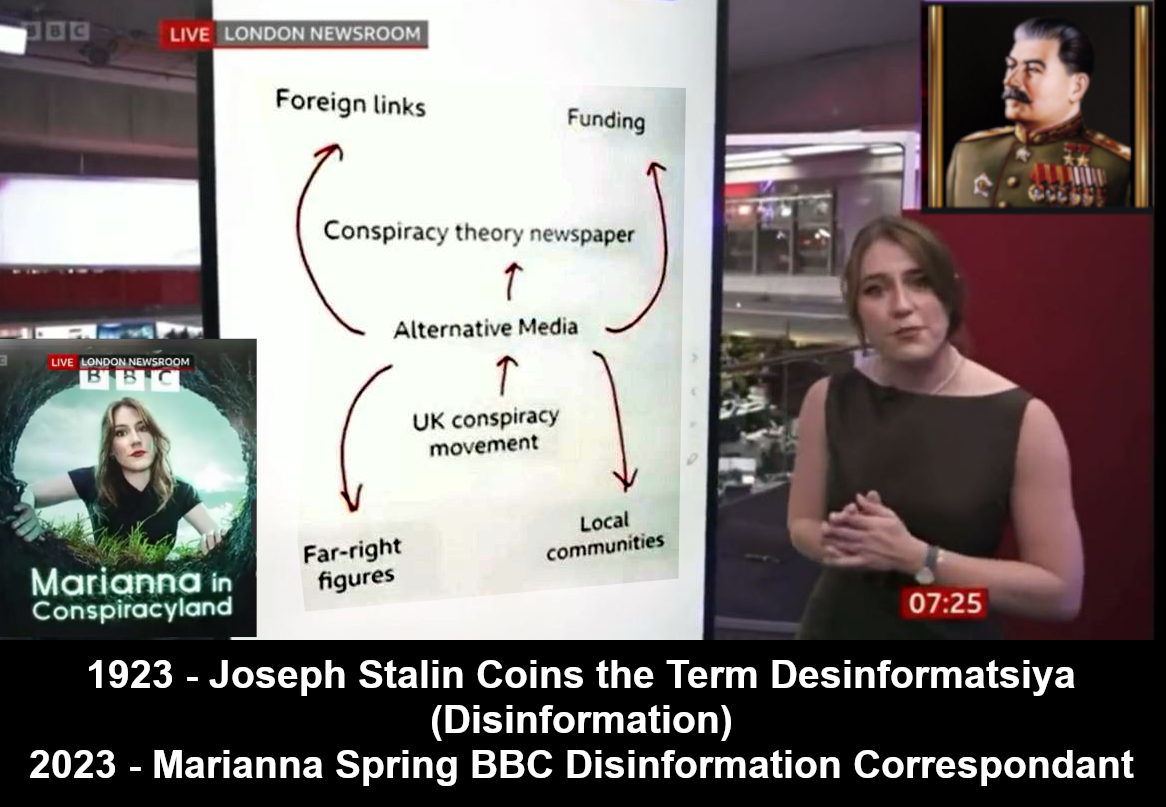 It appears that the BBC's Marianna Spring (aged 27) probably expecting to perform a journalistic hatchet job might have bitten off more than she can chew. Not a good day for the Ministry of Truth.
Does anyone believe TheLight is run by "far right figures" ?
Here is the real far right. The far right that your government is arming, training and funding.
Text from video
Marianna Spring is shown a video of the BBC miss reporting the collapse of WTC Building 7 a full 23 minutes before it happened, by Darren Nesbit, Editor & Producer of The Lightpaper.
Marianna and Darren interviewed each other over a 3 hour period on 11th May 2023 in The Red Lion Pub, Leek, Staffordshire.
TheLight Newspaper  can be read online or download.
Latest issue here  The Light, Issue 33 – May 2023