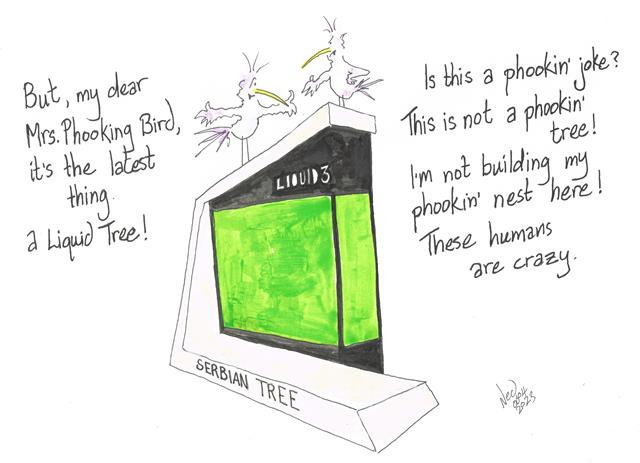 The original Phooking Bird:
https://myalbum.com/album/57EFzISZhzjI/
UK Column News 05.04.2023
Agenda 2030: Sandi Adams Is On The Case
29:57 UK Column interview: Sandi Adams: Agenda 2030
Glastonbury Town Council Meeting, 14th March 2023
Somerset Live: Residents hit out at 'monstrosities' after planters installed on Somerset high street
Unitary authorities of England
EnviroTech: The Liquid Tree—A Solution for Tackling Greenhouse Gas Emissions?
Latest from Natural England
The Guardian: Tory MPs and farmers in clash with Natural England over Dartmoor sheep
Cornwall Live: Moors plan leaves Cornwall farm families fearing for their livelihoods
Sites of special scientific interest: managing your land
Link to show:
https://www.ukcolumn.org/video/uk-column-news-5th-april-2023
The Liquid Tree?!

Previous:
https://tapnewswire.com/2023/04/berliners-vote-down-referendum-on-climate-goals/