I've been in France for three months now. Their approach to this is simply fantastic.
I'd like to share a bit about it.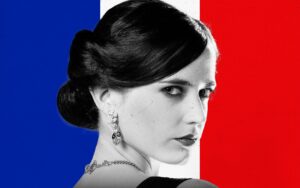 A very well known supermarket here decided to go cashless.
A group of 50 people got together and agreed that they would all do a big shop on the same day. Pilling their trolleys to the brim and each person getting to the checkout – the human check out, not the machines – and having everything scanned before bringing cash out.
The staff were absolutely overrun. There management in a complete tizz, everyone repeatedly, calmly and in a very organised and polite fashion acting as if they knew nothing. No edges, no rudeness, no humiliation.
The supermarket reinstated cash.
…..
Petrol stations : filling up with fuel then only having cash to pay.
……
Restaurants : groups of friends going out for dinner and nobody taking phones or credit cards, only cash …
…..
They are doing it in every single area of France. Simply refusing to be part of it.
*** Edit
The reason it works is because it's organised in large groups. One person here and another there doesn't work. It needs to be really carefully constructed. 👏👏
copied