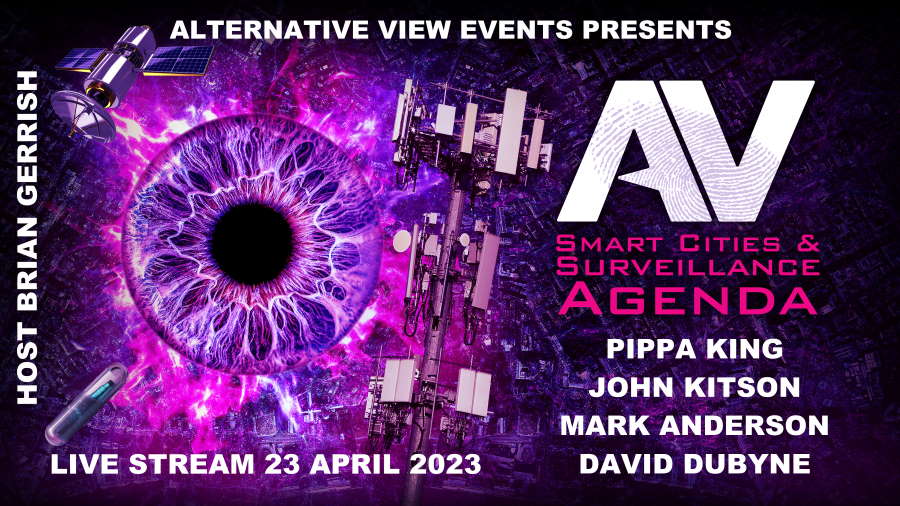 Alternative View Smart Cities Presentations Now Available
A big thank you to everyone who joined us on Sunday for the Smart Cities and the Surveillance State live stream. The presentations are now available to watch on the AV website.
As always the AV speakers delivered some very interesting and informative presentations which help us all try and understand the global plan of the unelected, undemocratic and anti-freedom world controllers. Us participating in their agenda of our free will is essential for their plan to come to fruition. Knowledge is power and the more you understand the greater the power you can reclaim.
Check the presentations out at wwww.alternativeview.co.uk
Brian Gerrish
Opening address and introduction
Pippa King
Biometric Tracking with a Focus on the Young
John Kitson
5G Digital Concentration Camps: How Do We Protect Ourselves and Fight Back?
Mark Anderson
Global Cities: From Local Globalism to "Smart" Servitude
David DuByne
Surviving the Containment Barrier: Atmospheric Phenomena, Monetary Changes & Supply Chain Breakdowns
This event was supported by the UK Column. www.ukcolumn.org