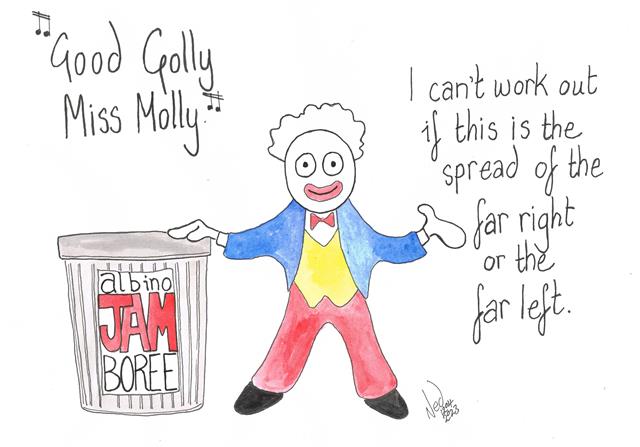 I saw on the BBC website that Elon Musk was,
Asked about the decision to add a label to the BBC's main Twitter account describing it as "government funded media", Mr Musk said: "I know the BBC is generally not thrilled about being labelled state media."
https://www.bbc.co.uk/news/business-65248196
Having listened to Maajid Nawaz's concerns about Musk interfering with Substack…
https://maajidnawaz.substack.com/
… I thought, huh-oh, Musk is pandering to legacy media doctrine, but then heard this conversation on Twitter:
BREAKING: @ElonMusk shut down this pro-censorship BBC reporter and left him scrambling on how to justify his own questions on misinformation and the supposed rise in hate speech.

Listen till the end. pic.twitter.com/J7L6eKtKJK

— Te𝕏asLindsay™ (@TexasLindsay_) April 12, 2023
The BBC reporter was cornered and shown for the inadequate and duplicitous journalist he is.
Words. It's interesting how they are used to cause, incite and pretend offence. If more just ceased being a victim to audio phonetics, society could be the healthier for it.
Take the word Golliwog.
'One theory of the origin of the name "Golliwogg" says that while British soldiers held Egypt in the second half of the 19th century they had Egyptian laborers that worked for them. Workers wore insignia W.O.G.S. on their armbands which meant "Working on Government Service". British troops spoke of them as "ghouls" – which is an Arabic word for a desert ghost. Egyptian children played with black dolls which they would sometimes give to British soldiers or they would buy dolls from children. That dolls were later called "Ghuliwogs" and later "Golliwogg". How much truth is in this theory – it is not known.'
http://www.historyofdolls.com/history-of-famous-dolls/history-of-golliwog/
The #Golliwog doll is not offensive or racist.
R.T if you love the Golliwog. pic.twitter.com/bVs0sjGwY6

— Ghost of Goose (@GhostofGoose2) April 10, 2023
Previous:
https://tapnewswire.com/2023/04/for-what/