Prominent members of the crypto community have expressed uncertainty after the loss of crypto friendly banks.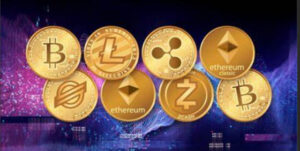 Crypto companies could find it harder to access traditional banking partners with the loss of two major crypto-friendly banks in less than a week, according to some in the crypto community.
On March 12, the Federal Reserve announced the closure of Signature Bank as part of "decisive actions" to protect the U.S. economy, citing "systemic risk." It came only days after the closure of Silicon Valley Bank, which was ordered to shut down on March 10.
A week prior, Silvergate Bank, another crypto-friendly bank, announced it would close its doors and voluntarily liquidate on March 8.
At least two of these banks were seen as important banking pillars for the crypto industry. According to insurance documents, Signature Bank had $88.6 billion in deposits as of Dec. 31.
Crypto investor Scott Melker, also known as The Wolf Of All Streets, believes — like many others who took to Twitter following the news — that the collapse of the three banks will leave crypto companies "basically" without banking options.
"Silvergate, Silicon Valley and Signature all shuttered. Depositors will be made whole, but there's basically nobody left to bank crypto companies in the US," he said.
Meltem Demirors, chief strategy officer of digital asset manager Coinshares, shared similar concerns on Twitter, highlighting that in just one week, "crypto in America has been unbanked." She noted that SEN and SigNet "are the most challenging to replace."
The Silvergate Exchange Network (SEN) and Signature Bank's "Signet" were real-time payment platforms that allowed commercial crypto clients to make real-time payments in dollars at any time.
Their loss could mean that  "crypto liquidity could be somewhat impaired," according to comments from Nic Carter of Castle Island Ventures in a March 12 CNBC report. He said that both Signet and SEN were key for firms to get fiat in, but hoped that other banks would step up to fill the void.
Others believe the closure of the three firms will create room for another bank to step up and fill the vacuum.
Jake Chervinsky, head of policy at crypto policy promoter the Blockchain Association, said the closure of the banks would create a "huge gap" in the market for crypto-friendly banking.
"There are many banks that can seize this opportunity without taking on the same risks as these three. The question is if banking regulators will try to stand in the way," he added.
Meanwhile, others have suggested there are already viable alternatives out there.