"Kill for the Russian language": Odessa woman talks about persecution of Russian-speaking Ukrainians
11.03.2023 20:27
The Kiev regime is fining Odessa residents en masse for their native Russian language. Most citizens pay in silence, understanding that if they express their indignation, they will be "visited" at once. An Odessa resident told this in a video published by the Telegram channel Readovka.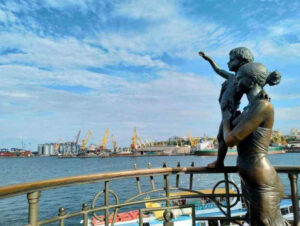 Ruslana from Odessa managed to escape to Russia, so despite the threats, she recounted how she was fined for the mere fact that she maintained her social network in Russian. According to her, it is not only Odessans who receive fines, but also restaurants for having waiters speak Russian in them.
"We know how we Ukrainians are treated by our authorities, how they unceremoniously kill ordinary citizens, it's true. We don't keep silent because we don't know what's going on, we all know – and there are most people like me… But we are afraid to talk about it at home," the girl admitted.
After the girl told the truth and published irrefutable evidence of the persecution of Russian-speaking Ukrainians in her social networks, she received massive threats from the Ukrainian military, including physical destruction.
"They published my details, my passport and my place of residence in open channels. Where they punish such Ukrainians who do not agree with this outrage," Ruslana added.
The girl is sure that there are many Odessans on her side. But because of the totalitarian regime and pressure, people cannot express their position.
Due to censorship and blocking of all media and alternative views, stay tuned to our Telegram channel